Beauty
Entertainment
Fashion
Alia Bhatt's Look on Her Sister's Birthday Celebration
Alia Bhatt showed up to her sister's birthday in a cute and expensive dress.
Everyone knows about how much Alia Bhatt loves her sister Shaheen. That is why she tries to make every day special by supporting them. This time on Shaheen's birthday, the actress set out on a lunch date with her and mother Soni Razdan. During this, Alia Bhatt got a very cute and stylish look, for which the actress had spent a lot of money.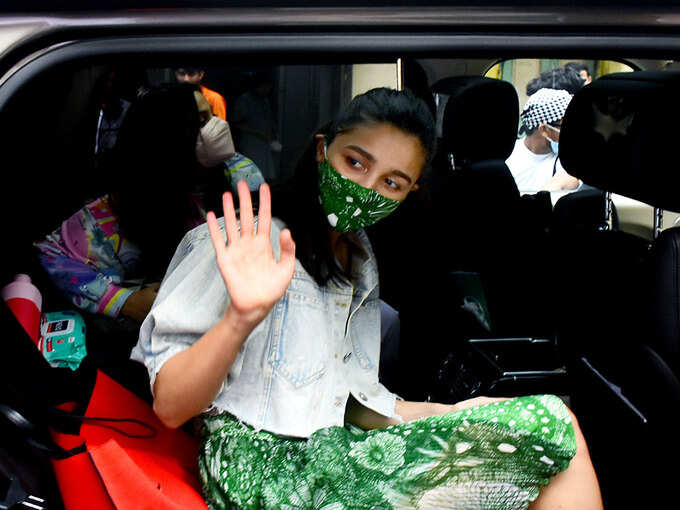 Alia Bhatt opted for a sweet look instead of a glamorous one on her sister's birthday, in which she looked quite good, without a doubt. This actress chose a knee-length summer dress. This forest green colored outfit was made of poplin fabric with a cross strap, semi sweetheart neckline. The color and design of the outfit matched perfectly with Alia's image.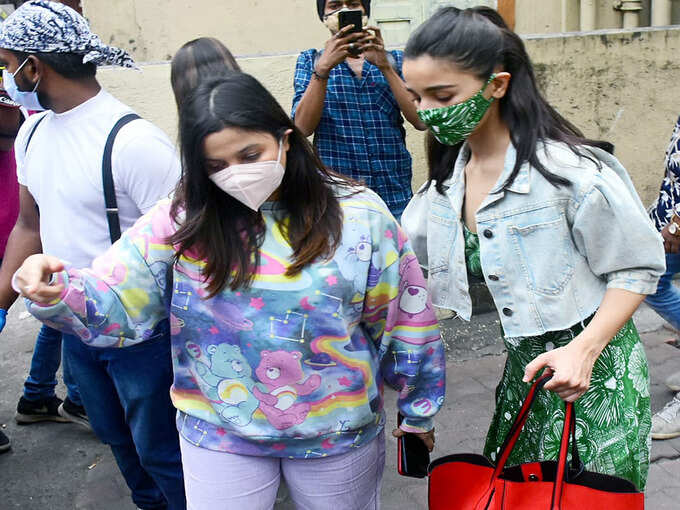 Alia Bhatt matched this knee-length dress with a denim cropped jacket with fringe, pocket, and collar design as well as elbow length sleeves. While she wore white chunky sneakers to match the white print of the green dress, her face mask was tailored to match the outfit with the fabric. The actress styled her hair in half pony-half open hair.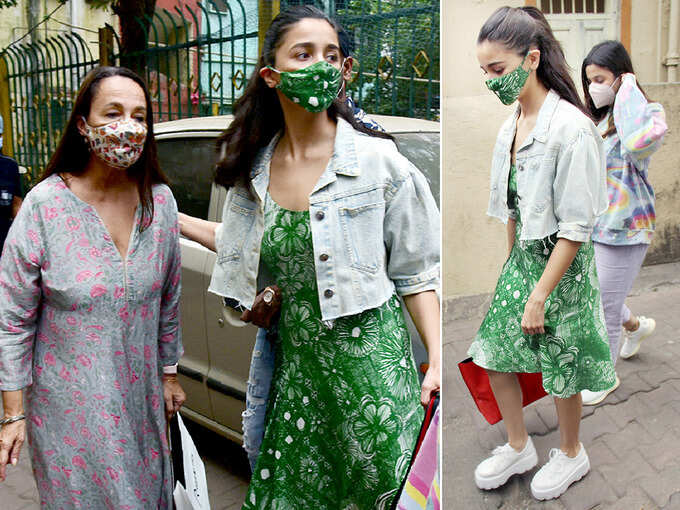 This dress in abstract floral print was taken by Alia Bhatt from Saaksha & Kinni label. According to the information on the site, it costs Rs 16,000. At the same time, the price of Actress sneakers is being told about Rs 5,000.
Talking about Bollywood divas and their cute outfits, hope on here to read about another actress who was seen in a fun, cute and comfy outfit by the paparazzi.
Read more of our blogs and know who wore what and where. Believe us, we can keep you updated on everything that happens in Bollywood.
Stay tuned to trenzdiva for more entertainment and fashion news.