Beauty
Diva Style
Fashion
Katrina Kaif Slays In Her Look in her Stunning Short Dress
When Katrina Kaif was spotted in a white short dress, her toned legs made it clear that the actress took care of her fitness even during the lockdown
Katrina Kaif is one of those actresses who feature in the list of fitness lovers. She never spoils her workout schedule; as a result her figure always remains toned and fit. By the way, this fitness lover actress does not shy away from flaunting her toned body, which is why she is often spotted in slits, bodycon and short dresses and this time it seems to be the same.
Katrina seen in Andheri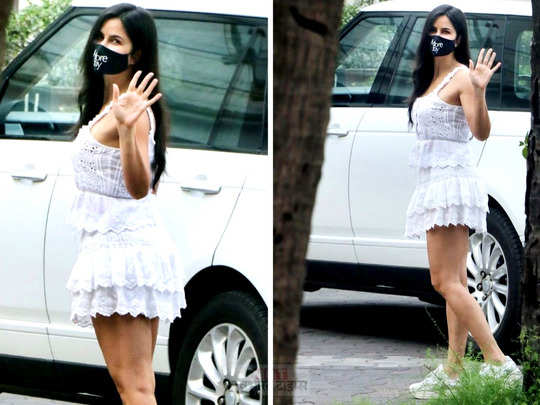 Katrina Kaif was spotted in Mumbai's West Andheri area for a work visit. The actress was seen carrying the combination of comfort and style. She wore a short dress in white, with chikankari thread. This was the real up of the dress, adding beauty to it. The length of the dress was up to her thigh, which Katrina carried confidently.
These Designs were in a co-ord Set Dress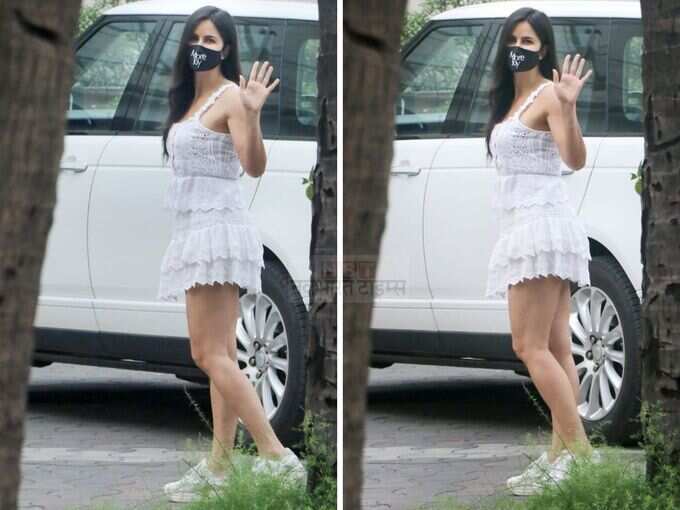 By the way, along with thread and mesh work, this co-ord set dress also had other designs, making it stylish. The top porcelain was given a wide you neckline keeping it sleeveless. It had buttons on the front and a light flared design was added from the natural vest porcelain. It seemed to resemble some corset top. Its matching skirt had two layers as well as a flare design at the hem.
Chunky sneakers and toned legs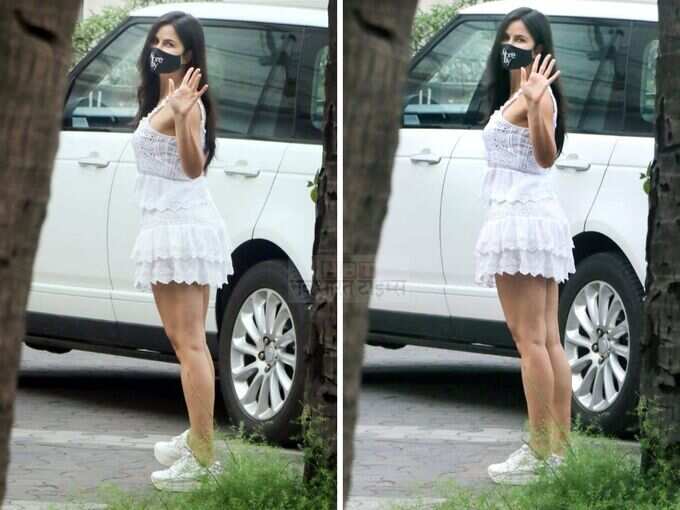 With such outfits, girls are usually seen wearing Belize or flats. Katrina matched it with white chunky sneakers. She wore a black mask for protection. The highlight of this outfit and look were Katrina's legs, which looked super toned. You can guess how hard this actress works to keep herself fit by looking at Thai and Kafa cuts.
Speaking of short casual dresses, hop on to this one to read about another actress with almost the same look as Katrina here. We won't tell you who it is, but we're sure you'll be delighted to see her.
Stay tuned to Trenzdiva for more fashion and entertainment news.