Beauty
Entertainment
Fashion
Malaika Arora and Kareena Kapoor Arrive at Karan Johar's House for a Possible Exciting Collaboration
Malaika Arora and Kareena Kapoor were seen together multiple times this week, let us talk about it.
Malaika Arora is seen by many as one of the prettiest actresses in Bollywood. The 47 years old actress/ model have been talked about time and time again for her agelessness. It looks like Malaika Arora forgot to age as she got busy with her career. The style statement that she puts out at her age is not easy for all but Malaika makes it look effortless. Malaika looks fitter and sexier than women who are years younger to her. Her fitness and style statement has been the reason why Malaika's pictures often go viral among the fans on social media and the fashion industry.
The events we want to talk to you about today are when Malaika reached the home of Kareena Kapoor, Bollywood's finest actress and wife to Saif Ali Khan and when Malaika and Kareena were seen near Karan Joahar's house.
Malaika Arora at Kareena's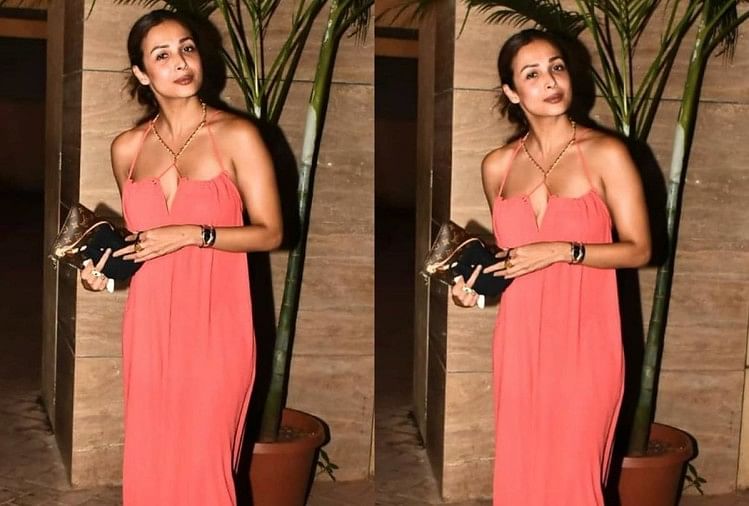 As Malaika Arora approached the house of Kareena Kapoor, paparazzi got a hold of her and that's when she caught everyone's attention. Expectedly, it wasn't long when the pictures of the actress went viral and fans went crazy on Malaika's look.
Malaika wore a pink coloured backless dress which looked gorgeous in.
Malaika and Kareena at Karan's
Malaika Arora and Kareena Kapoor were seen outside Karan Johar's residence. Karan Johar is one of the biggest director/producer in Bollywood. Which begs the question: Are Kareena and Makaila working on a new project together?
We will just have to wait and see. Whatever it is, we will be one of the firsts to give you the news, so stay tuned.
Outside Karan Johar's house, Kareena Kapoor was seen I a white Indian suit and salwar with white embroidery on it. Even with this simple getup, Kareena looked stunning.
Malaika Arora wore trendy but comfortable cream-coloured pants and shirt with colourful flowers printed on them. She wore a pair of white shoes and a black mask which matched perfectly with her outfit.
It has been quite some time since Malaika Arora's fans saw her in a movie. Seeing Malaika and her friend, Kareena, visiting Karan Johar might be start for Malaika's come back.
Then again, Karan Johar is famously close friends with most of the huge stars of Bollywood so this might be just a friendly visit but we are sure that the fans want the former to be true.
Looking at Malaika, you'd understand that beauty has no age. All you need is a little self care and you'd look prettier than most of the people your age.
Malaika Arora, the Yoga Instructor
Malaika Arora has been a huge promoter of Yoga in India. She even hosted free online yoga classes during the country-wide lockdown when COVID-19 first started spreading in India. Most of the people in the country were quarantining in their houses, not being able to go out or do anything which got the people worried about their health. Most of us were not getting any exercise and this was a reason of concern for many.
Well, what can be better than yoga… Malaika Arora came to the rescue for the people and taught them yoga so they can stay in good physical shape while they responsibly stayed at home. Many people conveyed their gratitude to Malaika for helping them stay fit at the comfort and security of their homes.
We are sure that yoga is one of the biggest reasons for Malaika's ageless beauty.
View this post on Instagram
Malaika Arora was one of the millions of people who were COVID positive but, fortunately, Malaika overcome the virus and she is now as healthy as always.
Stay tuned to trenzdiva for more news on fashion and entertainment and maybe we'll soon know what the two actress have planned for us.