The richest couple of the country, Mukesh Ambani and Nita Ambani's elder daughter-in-law, Shloka Mehta, is the daughter of the biggest diamond trader of India, Russel Mehta. Shloka Mehta is married to Akash Ambani and the couple has been together for 2 years now. During these 2 years, Shloka has become more popular than some Bollywood actresses.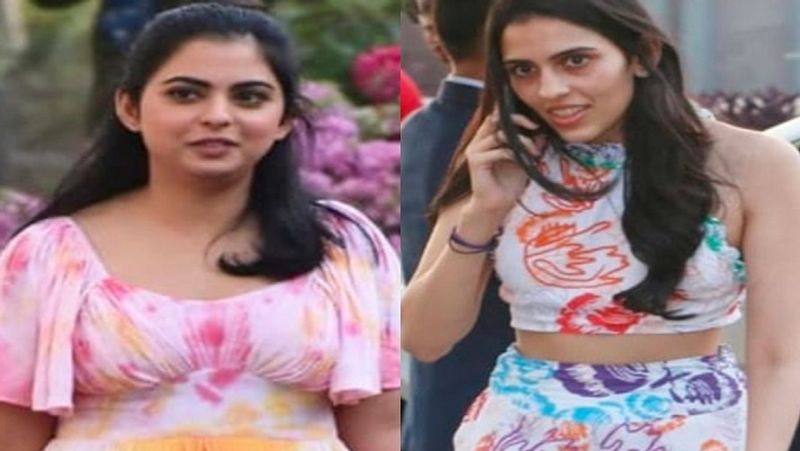 Shloka Mehta seems really simple, but her hobbies are nothing short of a princess. His mother-in-law, Nita Ambani, is also known for her expensive hobbies. But the media talks enough about Nita Ambani already; today we are going to give you a peek in Shloka's lifestyle.
Apart from her beauty, Shloka Mehta's fashion and style cannot be competed with the big and famous celebrities of Bollywood. Shloka's single outfit costs millions. Famous designers design a dress and jewelry especially for her. One of her jewelry sets costs more than 1 crore Indian Rupees. It, obviously, has diamonds in it.
Shloka Mehta loves wearing Western casual dress in addition to traditional Indian dresses. These dresses are of the best and most expensive brands in the world. In this picture, Shloka is seen in Western outfit with her sister Isha Ambani.
These dresses were specially designed for Shloka Mehta for her wedding occasion. Abujani Sandeep Khosla is the first to be named among the favorite designers of Shloka. Shloka's wardrobe is full of designed outfits designed by world famous designers.
Akash Ambani now spends a lot of time in business. He looks after the Jio platforms and Reliance Retail. But whenever he gets time, he makes sure to go out on dates with his wife, Shloka. Shloka also uses fashion accessories. Their prices, as expected, are something a common man might not even want to know.
This picture is of Shloka Mehta's wedding ceremony. In this, she is seen with her mother Mona Mehta. She has mehndi on her hands. Shloka is a spitting image of her mother. On this occasion, Shloka is wearing a diamond studded maang teeka which has a cost in millions.
Shloka Mehta's engagement ceremony took place in Goa. In this function, Shloka wore the 'Marie Gown' of London's best designer website Needle and Thread. It had antique lace detailing. The dress cost 875 pounds (80500 rupees).
Tell us in the comments what you think about Shloka Mehta.
Stay tuned to trenzdiva for more news on fashion and entertainment.