Beauty
Entertainment
Fashion
Fashion World Queens: Top 10 Female Celebrities Known for their Fashion
The fashion industry does not just limit to the models and photographers. The beauty of fashion is that people from every corner of the world follow or even lead fashion. Here is a list of the top 10 female celebrities who have made their mark on fashion worldwide.
10. Victoria Beckham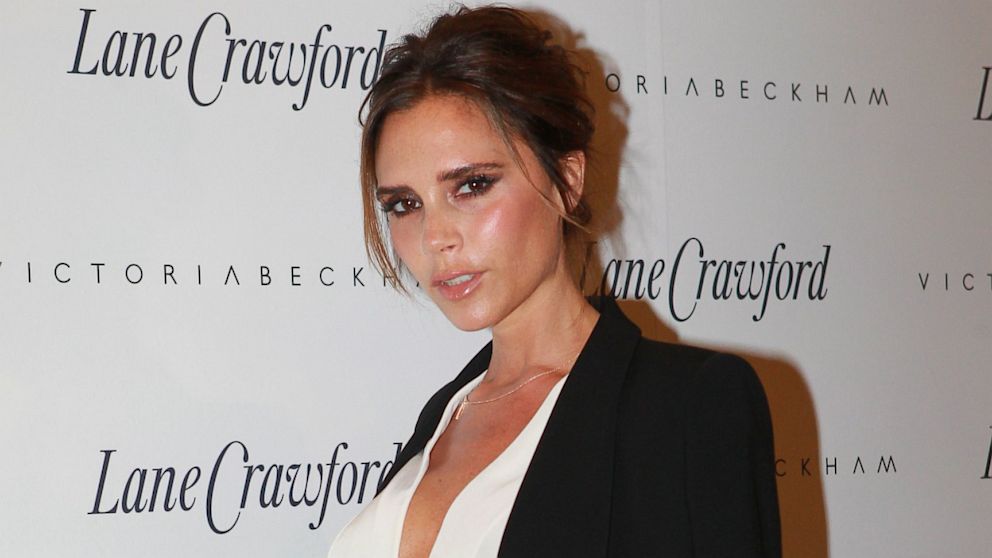 Victoria Carolie Beckham is one of the top fashion designers in the world. Her first taste of fame was in 1990s when she was a member of the Spice Girls. Her nickname in the girl group was Posh Spice.
She was born on 17th April 1974 and made prominent careers in the music, fashion and entertainment industries. As many would say, one of her "wins" in life is marrying the world famous football player, exceptionally handsome, David Beckham. Victoria has two tattoos on her body, one of them is her husband's initials on her wrist and the other is a star on her lower back.
Victoria has made news time and time again coming up with the trendiest outfit designs which are comfortable to wear and are not like the dresses which you see and think "You would actually wear that, ever?"
Victoria even designed a honeymoon dress for the Duchess of Cambridge Catherine Middleton. The Beckhams were also invited to the wedding of Prince Harry and Meghan's wedding.
Victoria Beckham launched a new Beauty brand called "Victoria Beckham Beauty in September of 2019.
9. Kim Kardashian
Kim Kardashian got her fame as a television star but soon got her way into the fashion industry. She started working as a makeup artist and soon bagged a role in a few movies and shows but her real fame came from the hit reality TV show Keeping up with the Kardashians.
Her brand KKW is estimated to be worth around a billion US dollars. KKW is a makeup cosmetics brand. She has changed the trends in the fashion industry multiple times and continues to do so to this day. Even though she just turned 40, you could not look at her and guess her age right.
She recently celebrated her 40th birthday on a private island with her friends and family about which we talked about here. You can read more about Kim Kardashian here.
8. Cara Delevingne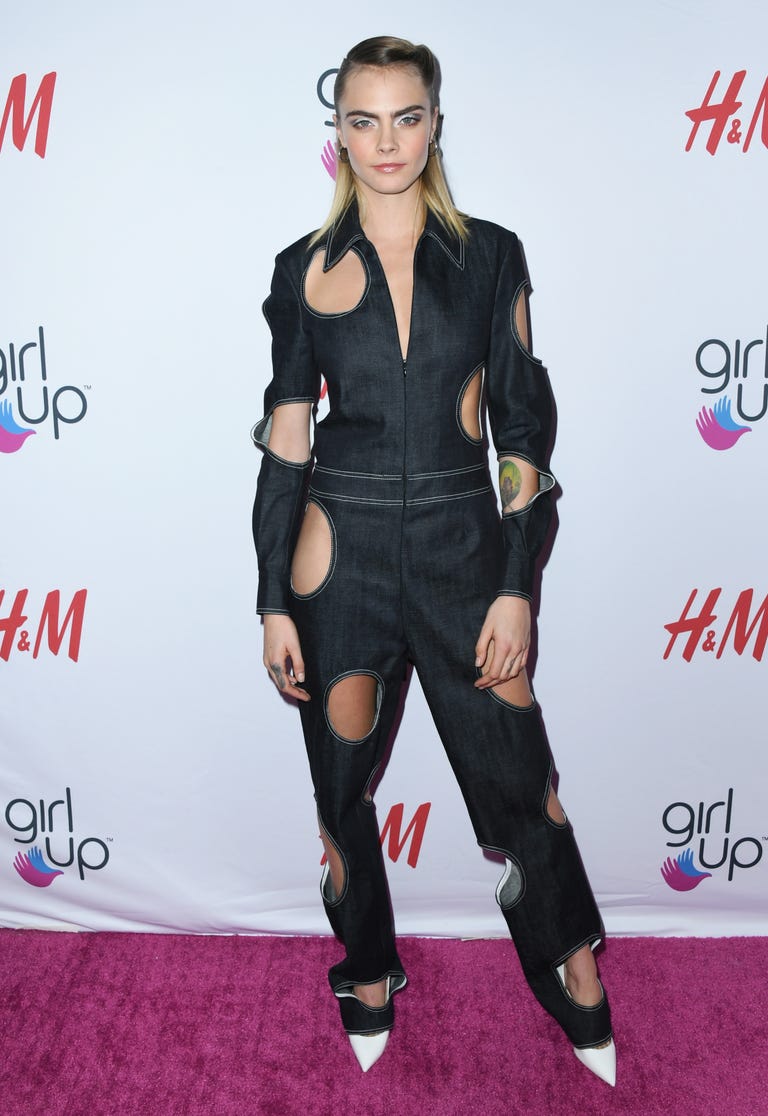 Cara Delavigne was born on 12 August 1992 and it seems like she had decided to wear the fashion industry as a crown as soon as she was born. Cara is from England and she is a model, actress and (almost) a singer.
Cara Delevingne featured in Vogue when she was barely 10 years old and it never stopped. Cara keeps popping up in the Vogue magazine time and time again.
Cara has won many awards for her work as a model, one of which was Model of the Year Award in 2012 and 2014 at the British Fashion Awards.
In 2012, the openly pansexual model got her first acting gig as a minor role in the movie Anna Karenina, which started Cara's acting career.
Along with so many different talents, Cara Delevingne also plays the drums and electric guitar like a professional.
7. Zhang Ziyi
The gorgeous Zhang Ziyi is a Beijing born Chinese actress and is known worldwide for her beauty and versatility.
Her first big break which shot her to fame was her performance in a 2000 movie Wo hu cang, which gave her an international recognition and fame. This movie was for 10 Academy Awards.
The 41 years old can also be seen in the comedy action movie Rush Hour 2, Hero, and House of Flying Daggers.
Ziyi has a 3 years old daughter who is making news for being a little too smart for her age.
Zhang Ziyi made everyone's jaws drop when she attended the 72nd Cannes Film Festival in France in the year 2019. Look at her yourself in the picture above and tell us what you think in the comments below.
6. Lady Gaga
Lady Gaga, one of the biggest super stars known internationally for her exception musical talent and her bizarre fashion sense. Almost every new outfit that Lady Gaga dons makes huge news in and outside the fashion industry,
Did you know that Lady Gaga's real name is Stefani Joanne Angelina Germanotta?
Lady Gaga is an openly bisexual woman and is an active supporter of LGBT rights.  She has been considered a gay icon and she attributes a huge part of her success to her gay and LGTBQ fans.
The Meat Dress: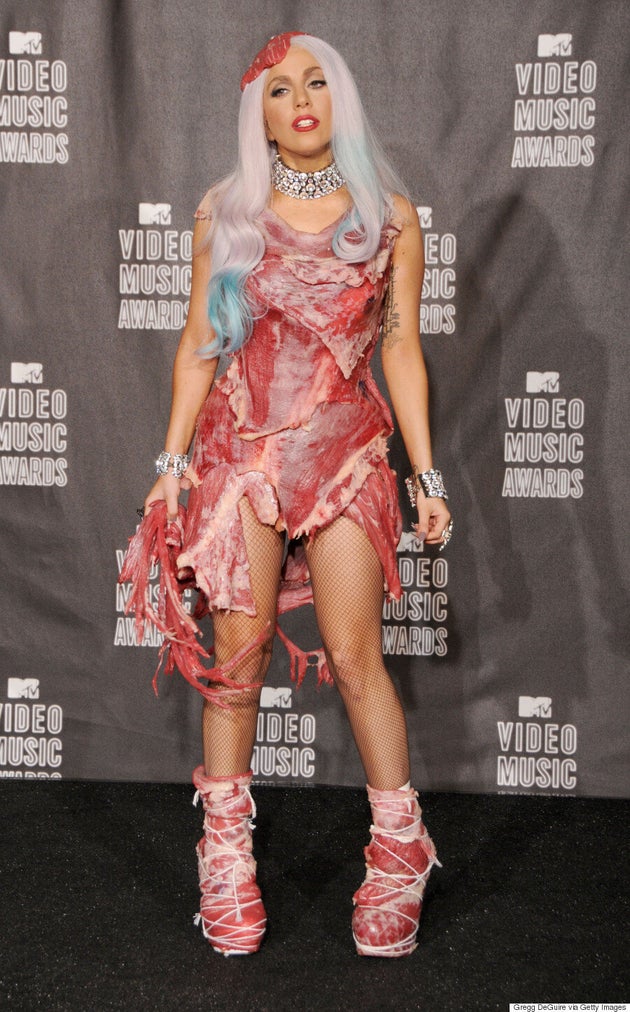 In 2010, Gaga got everyone surprised when she wore a dress made of raw beef in the MTV Video Music Awards. Doesn't matter if you follow any of these award shows or not but you surely know about the Meat Dress. Lady Gaga later explained that the dress was a protest against the miltary's "don't ask, don't tell" policy and was a statement to support rights of gay soldiers.
5. Indya Moore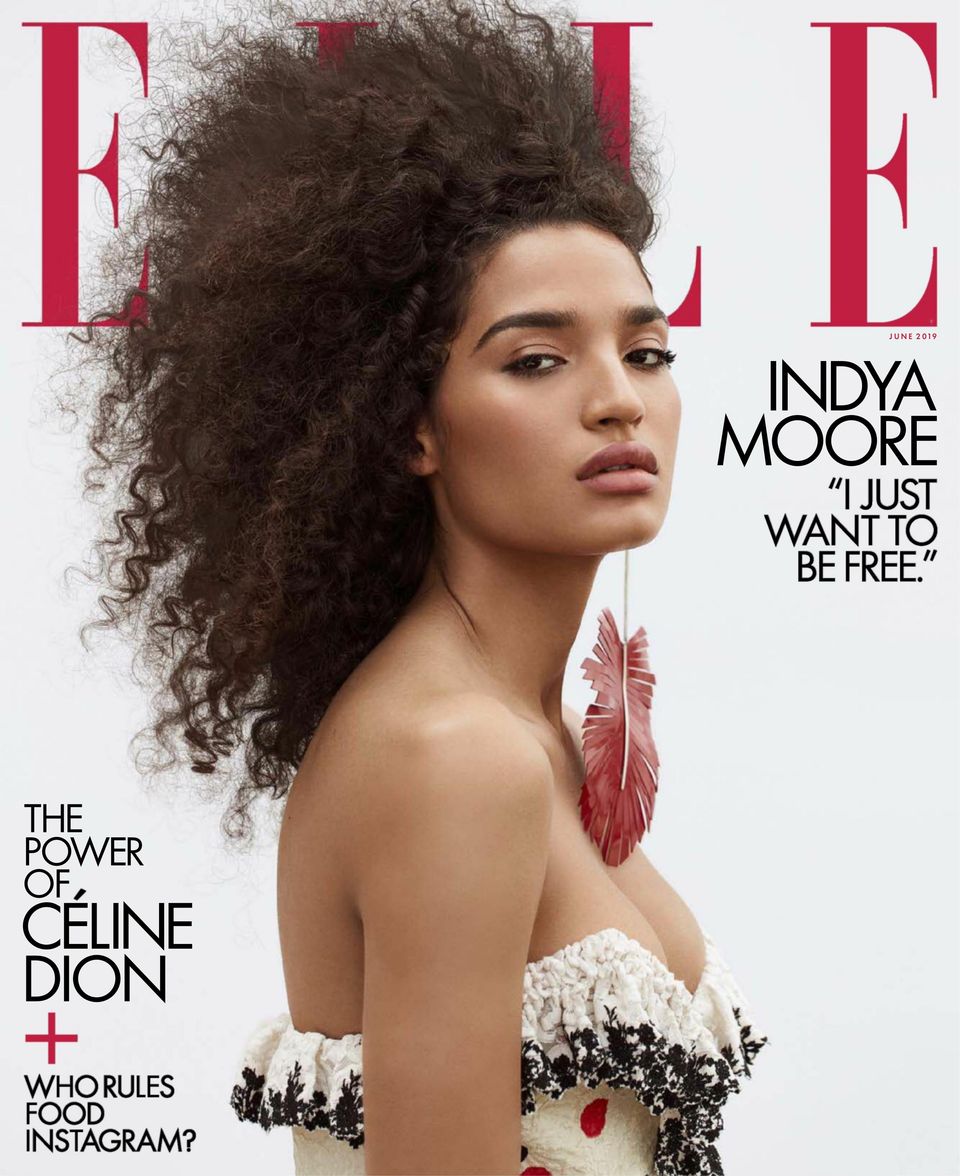 Indya Adrianna Moore is a well-known transgender and non-binary American actor and model. They prefer pronouns they/them. They played role of Angel Evangelista in the television series Pose.
Indya Moore was one of the 100 Most Influential People in the World by Times magazine in 2019. They are also a well-known activist for LGBTQ rights.
4. Lupita Nyong'o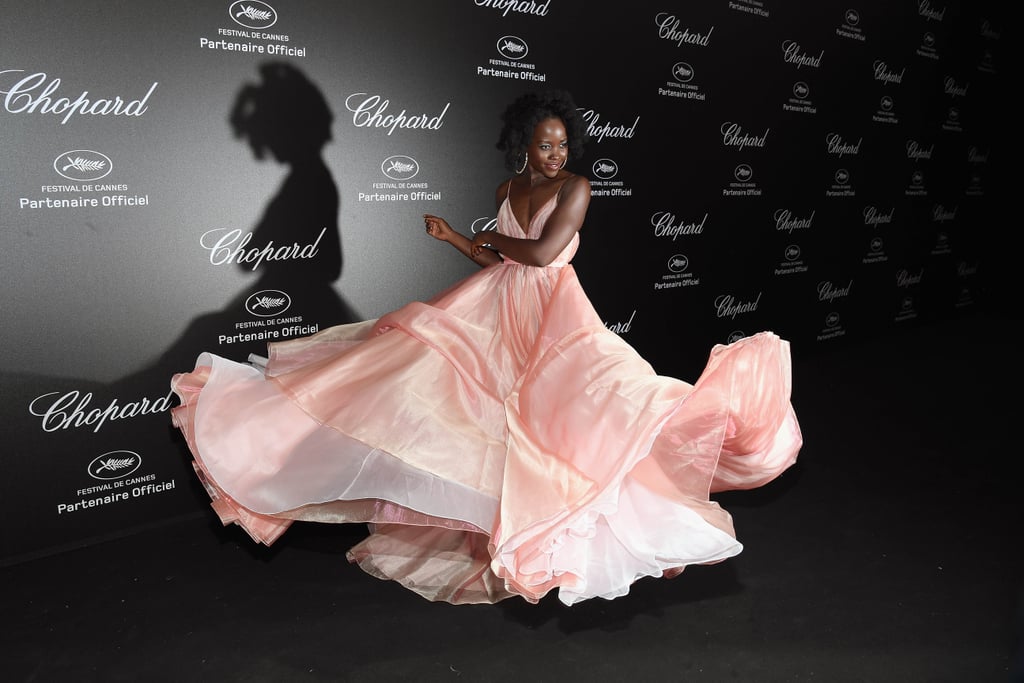 The absolutely gorgeous Lupita Amondi Nyong'o  is a well-known Kenyan-Mexican actress and author. She was born in Mexico to a Kenyan Politian Peter Anyang' Nyong'o and was raised in Kenya at the age of 1.
Lupita Nyong'o is a celebrated actress and has won Academy Award for best supporting actress for her role in the 2014 critically acclaimed movie "12 Years a Slave". Her most recent movie was "Us" by Jordan Peele in 2019.
3. Aishwarya Rai Bachchan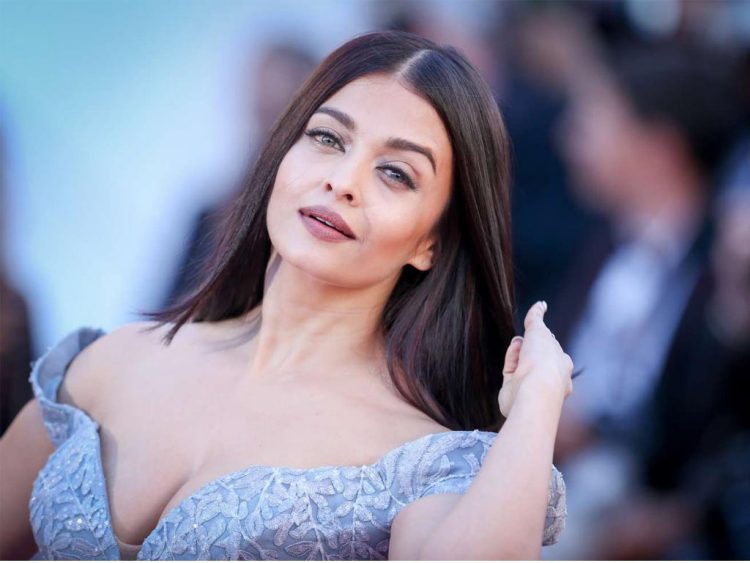 Aishwarya Rai Bachchan is an Indian actress and is extremely famous in Bollywood. Aishwarya was the winner of 1994 Miss World pageant after which she got famous. Being one of the most successful actors in India, she has become an influential celebrity who is loved by all.
For all of her career, she has been talked about for her acting talents and, of course, her beauty. Many believe that she is the most beautiful celebrity in India or even in the world.
Aishwarya Rai Bachchan has won numerous awards like Filmfare Awards, Padma Shri by the Indina Government (2009) and also Ordre des Arts et des Lettres by the Government of France (2012).
In 2007, Aishwarya Rai Bachchan married Abhishek Bachchan, an actor himself and the son of the biggest movie start in Bollywood, Amitabh Bachchan. The couple now have an 8 years old daughter Aradhay Bachchan.
2. Beyoncé
Who does not know the queen herself?
Beyoncé is one of the biggest international stars in the music industry and is known as the queen of music and beauty by many. Beyoncé has time and time again changed the course of music and by every song, she has made everyone talk about her and her music.
Along with being a massively talented singer, Beyoncé is also a songwriter, actress, record producer, director, model, dancer, fashion designer and businesswoman. She is known to be one of the most influential artists in the history of music.
Many believe that Beyoncé first got her fame when she was the lead singer of the best-selling girl group of all time, Destiny's Child (late 1990s) but she had been performing in various singing and dancing competition way before that.
Did you know that Beyoncé's full name is Beyoncé Giselle Knowles?
Beyoncé got married to the famous rapper Jay-Z on April 4, 2008. The couple have a set of twins Rumi and Sir Carter and their eldest daughter Blue Ivy.
1. Marilyn Monroe
Marilyn Monroe is one of the biggest movie stars, known for her beauty and acting she was the most popular sex symbols of the 1950s-1960s era. She was one of the highest paid actors when she was at her peak. Long after her death, she is still talked about when the talk of fashion goes on.
Her most famous picture has to be the flying skirt picture. Doesn't matter if you know Marilyn or not, you surely would've seen this picture. You can see her wearing a white skirt and the breeze from the subway blowing her skirt above her knees showing off her thighs.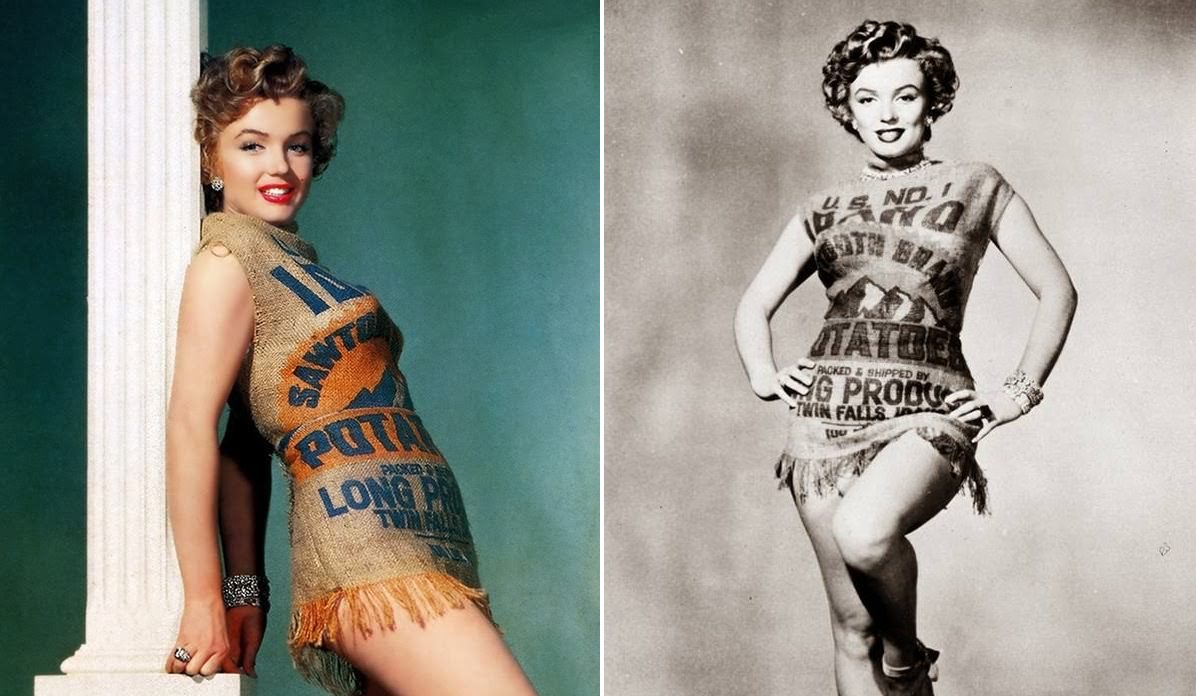 In the year 1951, Marilyn Monroe did a photo shoot wearing a potato sack to prove to the people who were saying that Monroe looks good only because of her expensive dresses.
Marilyn Monroe was one of the biggest movie stars of all time and was the fashion icon all around the world.
We have surely missed a lot of divas who are the known for their fashion and beauty. Do let us know in the comment section who should be on this list according to you.