Bollywood actress, the most controversial Bollywood actress right now, Kangana Ranaut, is out to get some revenge. With the new action movie 'Dhaakad', Kangana is here to tell everyone who the boss is and to make you bow down to the 'Queen'. As Kangana says about herself, she ran away from home, captured by the underworld and now, in 2021, she is ready to squash villains.
Kangana Ranaut is busy shooting for the film 'Dhaakad' these days. Kangana has been sharing pictures from the film's set for the past few days, making it clear that this time fans will get to see Kangana's full-on action avatar. In such a situation, Kangana has once again shared a picture from the shooting set, along with it she has written something special about her routine and director Razneesh Ghai.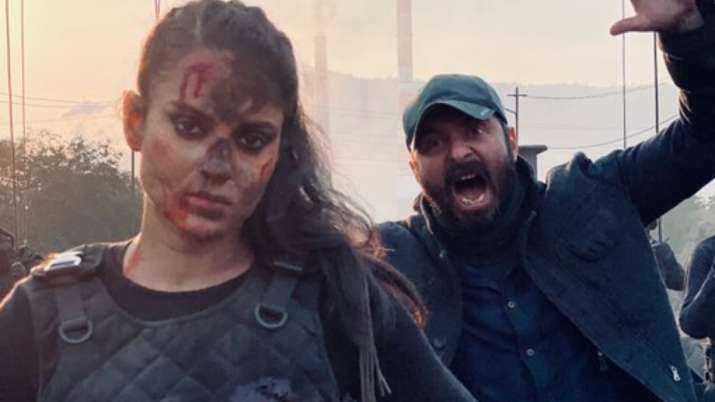 Kangana Ranaut shared a picture on social media. In this picture, along with Kangana, the director of the film Dhaakad, Razneesh Ghai are seen. Kangana wrote in the caption of the photo, 'Night shift on the 10th day without stopping, it was morning after working 14 hours, but our director believes in "You give me blood, I will give you freedom." to which she said "Bring it on!"
In this picture, there is blood and mud on Kangana Ranaut's face. This picture was clicked after the action sequence. Kangana's caption clearly shows that Razneesh does not want any relaxation in action, while Kangana is also ready to overcome every challenge. Kangana Ranaut's new social media post is becoming increasingly viral.
That recently Kangana Ranaut wrote a tweet for PM Narendra Modi. Kangana wrote,
"Honorable Prime Minister Narendra Modi, do not make the mistake that Prithviraj Chauhan had done, the name of that mistake was forgiveness. Don't apologize at all for Twitter. They were plotting for civil war in India."
Hop on here to read about the grand wedding of Kangana Ranaut's brother and her exceptionally beautiful lehenga.
Stay tuned to Trenzdiva for more entertainment and fashion news.