Entertainment
A Sad day for Cinema: Sean Connery dies in his sleep at the age of 90
Sir Thomas Sean Connery, on 31st October the James Bond actor passed away in his sleep at the age of 90. Let's talk about his life, his legacy and his numerous achievements.
Sir Thomas Sean Connery, the insanely famous movie star who gained his fame for portraying and immortalizing the character of the British secret agent James Bond in seven movies from the year 1962 to 1983. The character of James Bond, also famously known as Agent 007, originated in the movie Dr. No. The last James Bond movie Sean Connery ever did was Never Say Never Again.
Sadly, Sir Thomas Seam Connery passed away in his sleep, remembering his legacy that he left for the film industry to follow and the pathway for actors of all age to aspire to take.
The Beginning:
Thomas Sean Connery was born on 25th August 1930 in Fountainbridge, Edinburgh, Scotland. He was named Thomas after his grandfather. Euphemia "Effie" McBain McLean, his mother, was a cleaning help and his father, Joseph Connery, was a lorry driver and also worked in a factory.
The first job Sean Connery ever got was of a milkman in Edinburgh. In 2009, while recalling a conversation in a taxi on his way to Edinburgh Film Festival, the driver was amazed to see that Connery could name every street they passed. Being asked by the driver how he could do that, Sean Connery said he used to deliver milk in that neighborhood when he was a boy
In the year 1946, then Connery was just 16 years old, he joined the Royal Navy. He did his training in Portsmouth at the naval gunnery school and also in an anti-aircraft crew. At the age of 19, Connery was discharged from the navy due to duodenal ulcer, which was genetically passed down in his family; he was discharged on medical grounds.
Subsequently, he went back to the co-op where he worked a lot of different kind of jobs like lorry driver, lifeguard, labourer, artist's model for the Edinburgh College of Art and a few more. Mr. Scotland, Archie Brennan, suggested Sean Connery to become a coffin polisher. He wasn't really good at it but soon that was not going to matter because the poor coffin polisher was going to rule Hollywood.
Sean Connery, when he was 18 years old, started bodybuilding. He worked with Ellington who was a former instructor in the British Army. He got third place in 1950 Mr. Universe contest. The James Bond star noticed that Americans beat him in competition just on the basis of bigger muscles after which he decided to build up his muscle mass.
Connery was a good football player. He played for Bonnyrigg Rose when he was young. During a tour with South Pacific, Connery was noticed by the manager of Manchester United, Matt Busby, who was so impressed by Sean Connery's game that he offered him £25 a week (which is equal £703 in 2019) right after the game.
Films:
Sean Connery's first movie was 'Lilacs in the Spring' which was released in the year 1954. After which he played numerous iconic characters in movies that are considered as classics now.
Some of those movies were:
Goldfinger(1964)
Zardoz(1974)
The Man Who Would Be King(1975)
Time Bandits(1981)
The Name Of The Rose(1986)
Highlander(1986)
The Untouchables(1987)
Indiana Jones And The Last Crusade (1989)
The Hunt For Red October(1990)
James Bond: 1962–1983
 Perhaps the most important role of his career, Connery's breakthrough came through the iconic character of James Bond. Although it was reported that he was initially reluctant to commit solely to the Bond franchise, the fact that his career would escalate was appealing.
It was one of the most epic roles Connery came to be known for. He starred in the first ever Bond movie, 'Dr. No' in 1962 and subsequently appeared in the following four films- From Russia With Love (1963), Goldfinger (1964), Thunderball (1965) and You Only Live Twice (1967). He later played Bond again in Diamonds Are Forever (1971) and Never Say Never Again (1983).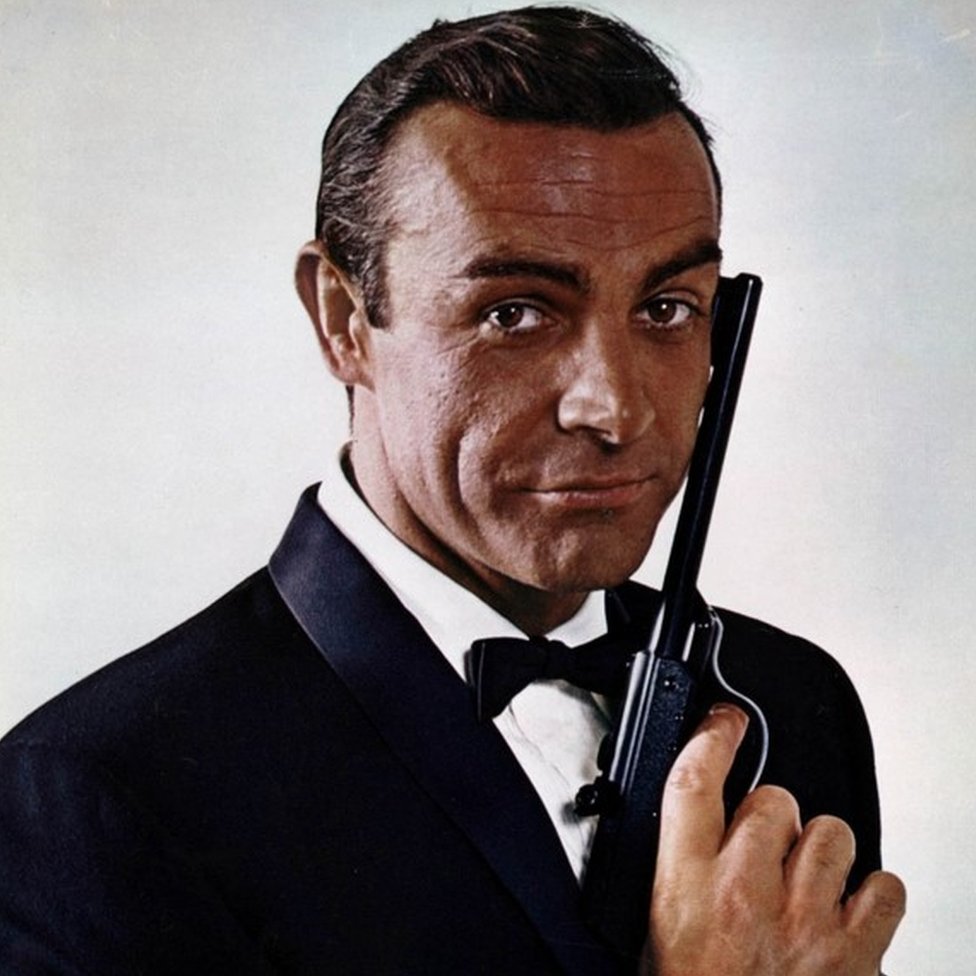 Connery's casting in the franchise is credited to producer Albert Broccoli's wife, Dana Broccoli, who is said to have persuaded her husband to choose Connery for Bond. The choice paid off, as the launch of the Bond franchise was a sleeper hit commercially, maintaining its success in all of the seven films. His portrayal of such a classic role was immensely lauded and the American Film Institute even named him the third-greatest hero in cine history. The creator of James Bond, Ian Fleming, was not initially a fan of Connery as Bond, for he felt the appearance was different from how he had pictured the character.
According to Fleming, Connery, with his 6'2 height and Scottish background, was too rough around the edges and unrefined for his tastes. Fleming's girlfriend, Blanche Blackwell had even tried to convince him that Connery had the sexual charisma to pull off the character. Nevertheless, Fleming became a huge fan of Connery after watching Dr. No at its premiere. He was so impressed with the portrayal that he decided to include Connery's Scottish heritage as part of James Bond's character backdrop. The allusion appeared in the 1964 novel You Only Live Twice, where Fleming wrote that Bond's father was Scottish.
Awards:
Sir Thomas Sean Connery was nominated for many awards during his lifetime and he won many of them. Here are a few of many many awards that the James Bond actor won.
Golden Globes:
In 1988.Connery won Best Performance by an Actor in a Supporting Role in a Motion Picture for the movie The Untouchables.
In 1996, he won Cecil B. DeMille awards.
Cecil B. DeMille Award is an honorary Golden Globes Award presented By Hollywood Foreign Press Association for "Outstanding Contributions to the World of Entertainment".
In the year 1972, Sean Connery won Henrietta award for world film favourite.
Academy awards:
In 1988, Connery won the Best Actor in a Supporting Role for his role in the movie The Untouchables.
BAFTA Film Award:
In 1988, he won the Best Actor Award for his role in the movie The Name of the Rose and the fellowship award in the year 1998.
Lifetime Achievement Awards:
Sean Connery won a three Lifetime Achievement Awards in his lifetime. Here is the list of all his lifetime achievement awards.
In 1995 by Academy of Science Fiction, Fantasy & Horror Films, USA.
In 1999 by ShoWest Convention, USA.
In 2006 by American Film Institute, USA.
Death:
Sir Thomas Sean Connery passed away in his sleep on 31st October 2020. The 90 year old passed away peacefully at his home in the Bahamas. The reason of his death was not immediately disclosed but it was eventually announced by his wife, Micheline Roquebrune, that the James Bond actor was suffering from dementia. It was reported that the actor was unwell for some time.
Many celebrities paid their tribute to the Cinema legend and wished their goodbyes. Some of the celebrities who paid their respects were Nicolas Cage, Robert De Niro, Hugh Jackman, George Lucas, Barbra Streisand, the current 007 actor Daniel Craig and many others.
Rest in Peace, James Bond. We will never forget the mark you left on the film industry.