Fashion
Beauty
Diva Style
Influencer
Ananya Pandey seen being comfortable and fancy in an affordable outfit
These clothes of Ananya Pandey are affordable enough to be worn by college girls.
If Ananya Pandey impresses with the red carpet appearance, she is also known for her casual look. This actress does shopping with luxury labels for this, but she also has many clothes which are pocket friendly. Ananya was spotted in one such sweatshirt.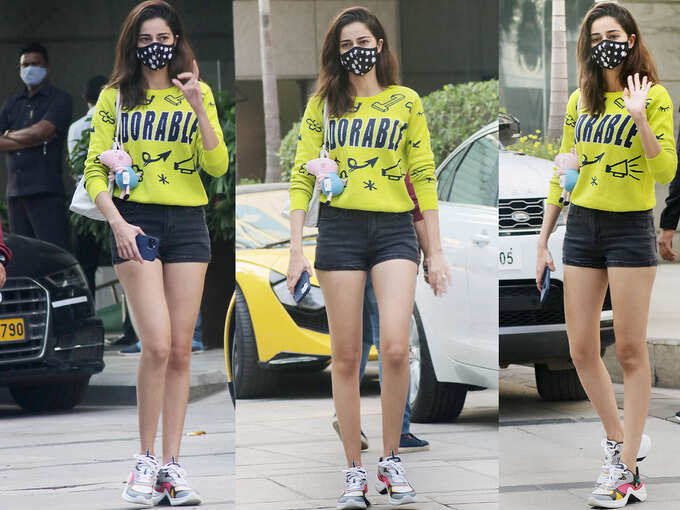 Actress Ananya Pandey was seen by paparazzi in Andheri, Mumbai. The actress wore a yellow color sweatshirt in short length, neckline and full sleeves design. This neon yellow color sweatshirt had blue color with ADORABLE written in the middle. Ananya matched it with affordable black denim shorts.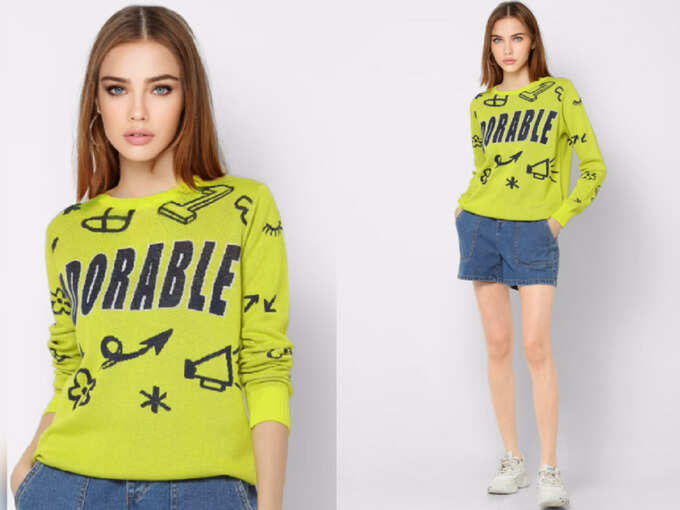 Ananya Pandey accompanied her look with sneakers, a white purse and a plain black mask. Now let's talk about the label and cost of this sweatshirt. The actress picked it up from the ONLY brand, which is known for its stylish street style clothing. According to the information available on the official website, Ananya's sweatshirt costs Rs 2,299. This is such a cost, which anyone can easily add and add this neon clothing piece to their wardrobe.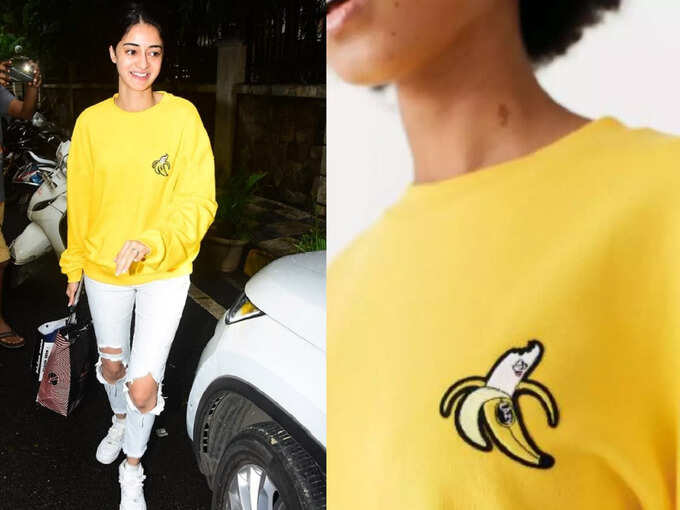 If Ananya Pandey is called a sweatshirt lover, it probably won't be wrong. The actress ranged from denim shorts, to leggings, jeans and even sweatshirt dresses. For this, she is not behind in choosing from different shades to designs. All the sweatshirt looks she has seen so far have always impressed her. By the way, you should also include this clothing piece in your wardrobe, because it looks cool and looks very stylish.
Hop on here to read about another Bollywood diva and her street look. You might like the style for yourself.
Don't forget to tell what you think about Ananya Pandey's affordable outfit in the comment section below.
Stay tuned to trenzdiva for more entertainment and fashion news.