Fashion
Beauty
Diva Look
Entertainment
Trending
Deepika, Shilpa, Genelia, Vidya: The Stylish B-Town Divas Shimmering in the Nights on 2020
From Shilpa Shetty, Genelia to Deepika and Vidya, there were spots in Mumbai, and more than one of them were caught on camera in their after-dark look.
Shilpa Shetty's All Black Look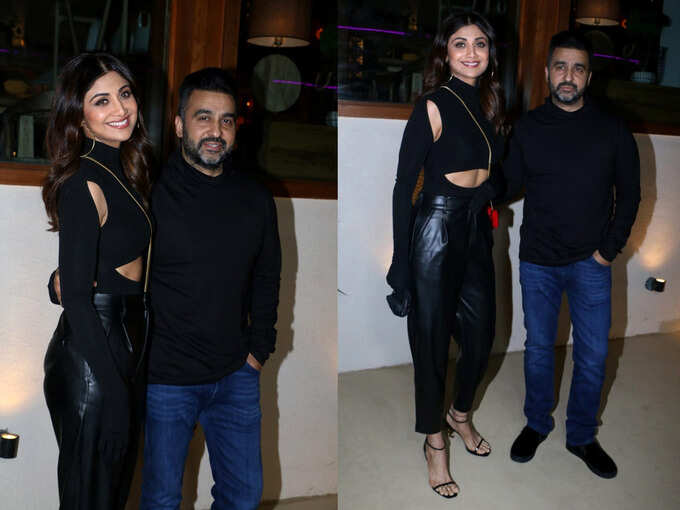 Shilpa Shetty was spotted with her husband Raj Kundra. This actress chose an all black style for herself for this night. The actress wore leather made straight cut pants. She wore a skintight high-neck top with ankle length bottoms, with a cutout design on the arms and abdomen portions.
Shilpa Shetty wore black strap heels with black pants and tops, with golden heels of different design. At the same time, she carried a red color small sling bag with a golden chain. She styled her hair in waves while keeping her natural tone.
Genelia and Ritesh: The Stylish Couple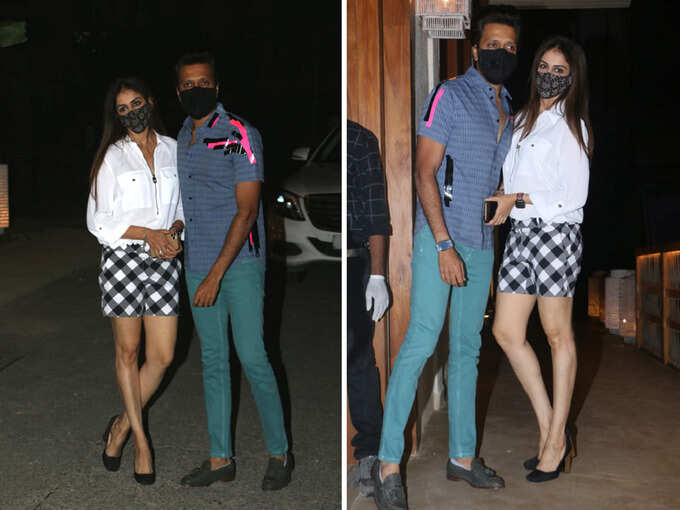 Genelia D'Souza and Ritesh Deshmukh arrived for dinner along with Shilpa Shetty and Raj Kundra. During this, the Ritesh wore a half-sleeved shirt in a lining pattern, choosing the casual look, which also had appliqué work. He matched it with light-colored jeans and gray shoes.
Genelia was seen wearing black and white diamond checkered pattern shorts and white blouse with her. The actress wore black heels with it, highlighting her toned legs.
Deepika's Neckline Top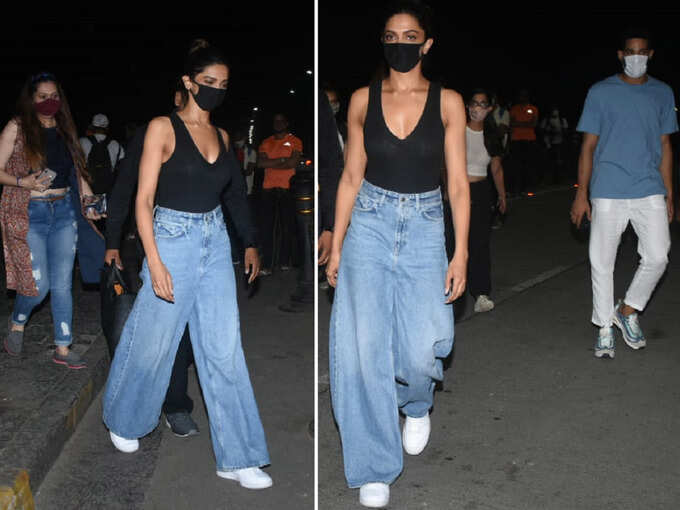 These days, being busy in shooting, Deepika Padukone is choosing one cool look after another. The latest look of this actress was no different, which will definitely make you want to follow. Deepika wore baggy jeans in light blue color, with which she wore a skin fit black sleeveless top. It had a plunging neckline cut in the front, adding vibes of hotness to the actress' look. Deepika complemented this look with white color sneakers.
Vidya's Love for Sarees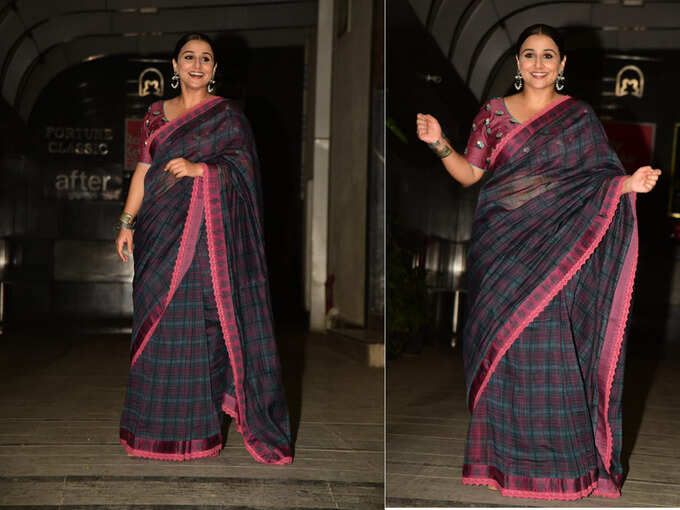 Vidya Balan's saree love is evident. This time too, the actress appeared in a saree, which had a gingham pattern of dark gray and pink combination. From its fall to the border of the pallet, there was also a pink lace, giving it a delicate look. Vidya wore this saree with a silk blouse, which had a thread work of colors to match the saree.
Hop on here to read more about the happenings in Bollywood.
Stay tuned to trenzdiva for more entertainment and fashion news.