Deepika's simple look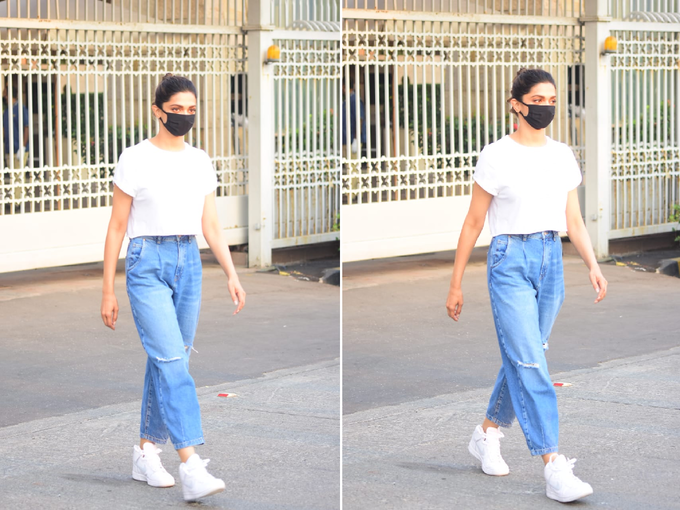 It is not hidden from anyone that Bollywood actress Deepika Padukone has a fabulous wardrobe collection. Whether she is wearing a simple sea plane T-shirt or a designer sari, her look is always appreciated.
The look was simple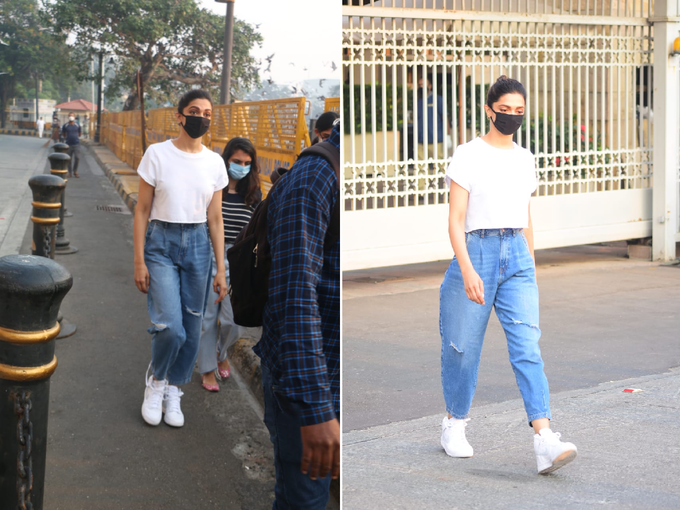 Deepika Padukone and Siddhant Chaturvedi have been seen on the Gateway of India for the past few days. We see something similar even today when Deepika was spotted in a simple but attractive look.
Love casual clothes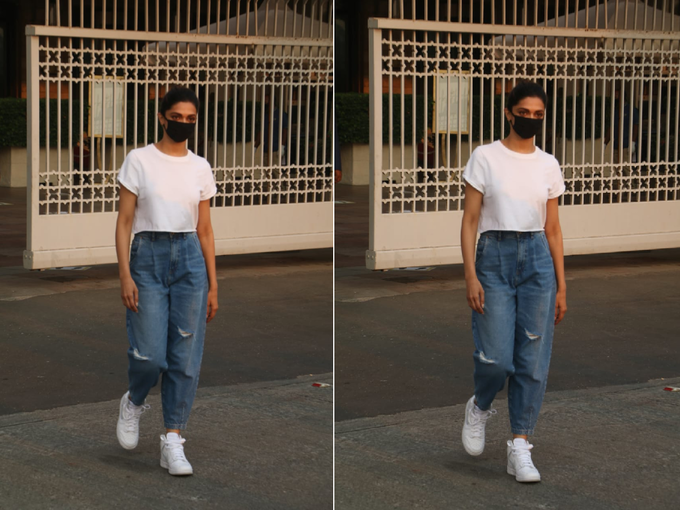 While leaving for the shoot, Deepika Padukone donned a denim jeans and sneakers with a white crop top, with the actress wearing a black mask to keep her safety in mind.
Ranvir's savory style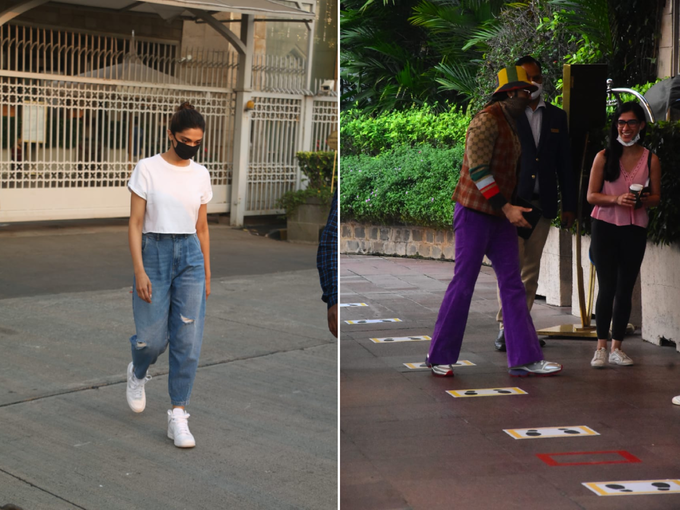 While Deepika Padukone appeared in a very simple look, her husband Ranveer Singh got a very unusual look during this. Ranveer wore purple pants with checked jacket keeping in mind his fashion statement.
Overshadowed style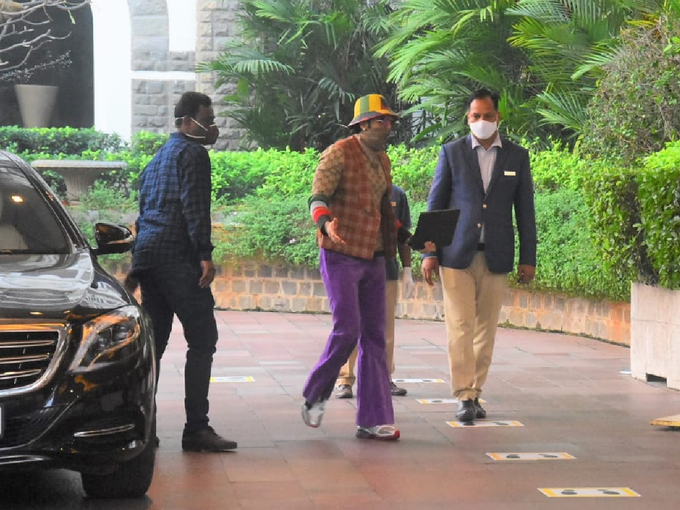 Looking at these pictures of Deepika and Ranveer, it would not be wrong to say that Ranveer's style was overshadowed by Deepika.
Backless dresses have always been something that is loved by all and it has a particularly huge demand on the red carpets of all sorts. Divas love to flaunt their backs on the red carpet for the paparazzi. You could see almost every woman who has walked the red carpet has done it in a backless dress at least once. Here, we talk about one of the most beautiful Bollywood actresses who went backless and made the world say "oo lala".
Tell us in the comments what you think about Deepika's new style and tell us how you would change it if you had to.
Stay tuned to trenzdiva for entertainment and fashion news. We bring to you the latest news from fashion. Keep checking in and you won't miss a single news.