It isn't only Rekha who is famous for her sarees in Bollywood. The Indian film industry has quite a few divas that prefer sarees over western outfits; including Dia Mirza. Well, of course, western outfits give divas the sexy look that they want but saree does not fall short when it comes to looking absolutely gorgeous.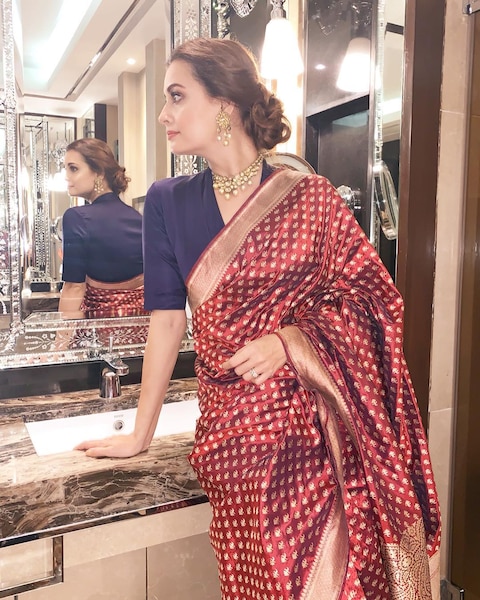 You might already know about Rekha and Vidya Balan. These two divas are the most famous Bollywood actresses who are known to be saree lovers. But there's one more: Dia Mirza. Having a huge fan base on social media and a successful career as an actress in Bollywood, Dia Mirza is one of the prettiest divas. Dia, now, can be seen embracing her saree love and we love it.
Learn how to look beautiful in a saree from Bollywood actress Dia Mirza. Whenever this actress leaves the house in a saree, the fans don't seem to get enough of her. Whether in a film promotion or a party, this actress is seen mostly in sarees. Today, we at Trenzdiva are here to tell you a little something about Dia Mirza's saree game. It is simple, but its surely mesmerizing.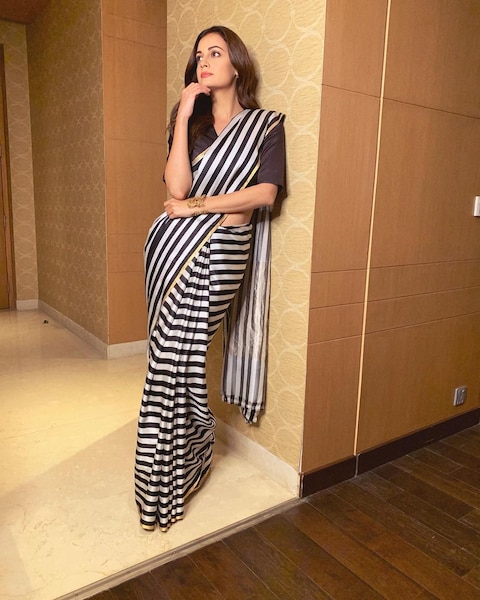 Black is Dia's favourite color.. She has been seen many times in black colored sarees. In an event, when Diya arrived in this manner, people could not take their eyes off her; and we don't blame them.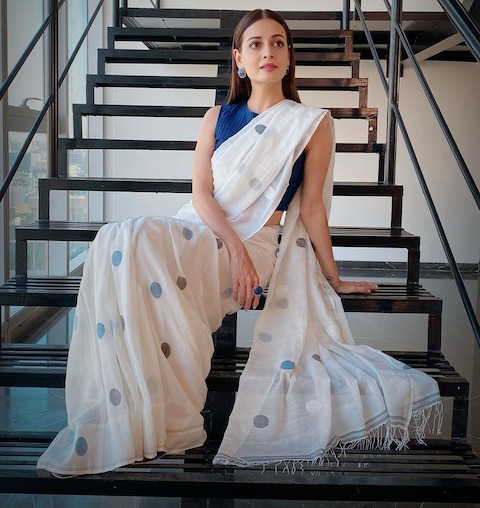 If you like polka dots sarees, then Dia's this look is going to make you fall in love with her.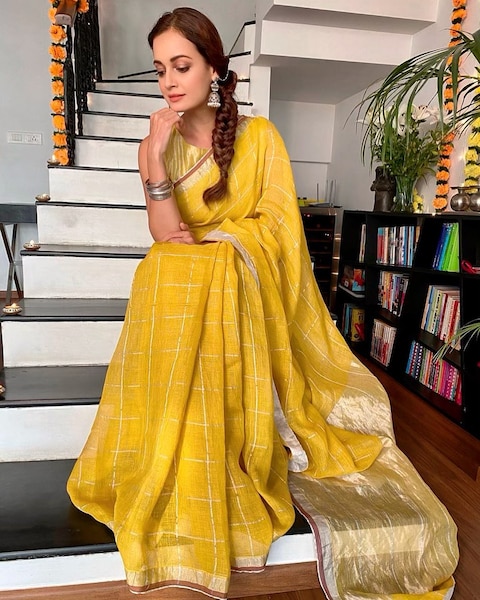 Dia wore this saree on the occasion of Diwali. This actress certainly knows how to carry her.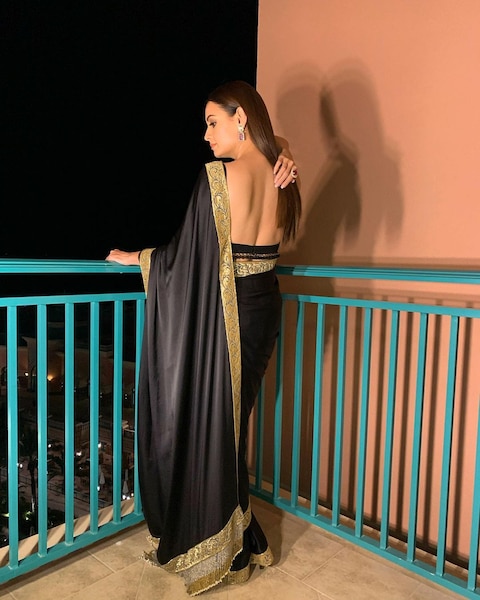 Dia arrived in a black color saree (again) during an event. People were mesmerized when Dia posed like this in deep neck blouse.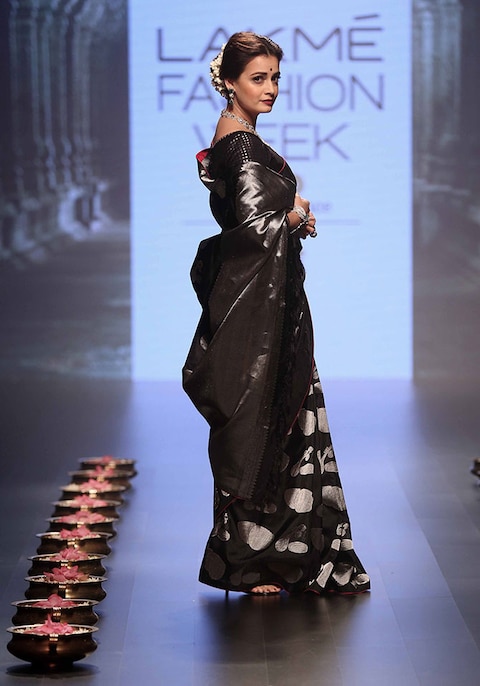 Once at Lakme Fashion Week, Diya was seen walking the ramp in some style wearing a black saree.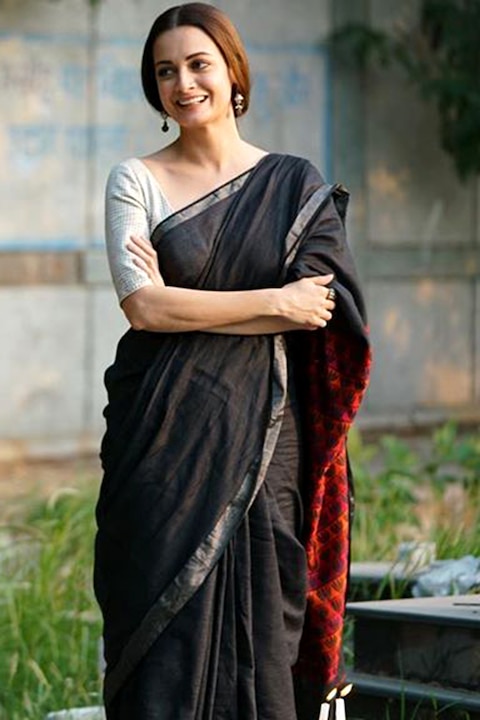 In the film Thappad, released in February 2020, Dia was seen in this kind of sarees. She just does not miss a chance to show off how stunning she looks in a saree.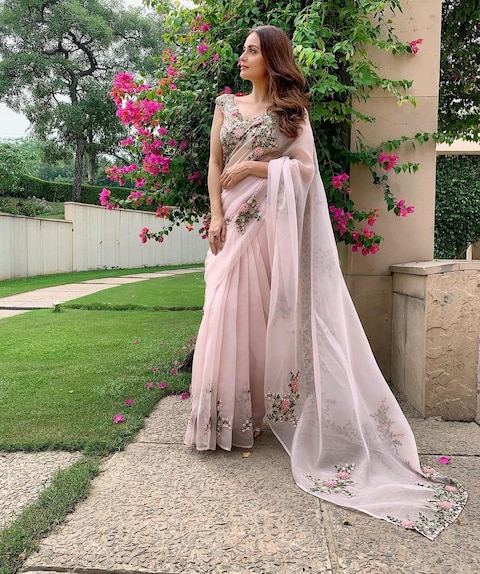 Seeing these pictures of the actress, you will also get up to say that you do not have to wear western to look glamorous and beautiful. You can also win people's hearts in the traditional look.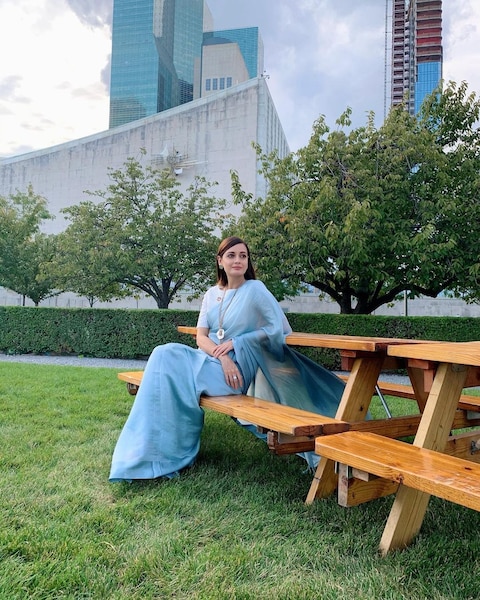 Whenever Dia Mirza reached an event like this, people become crazy upon seeing her.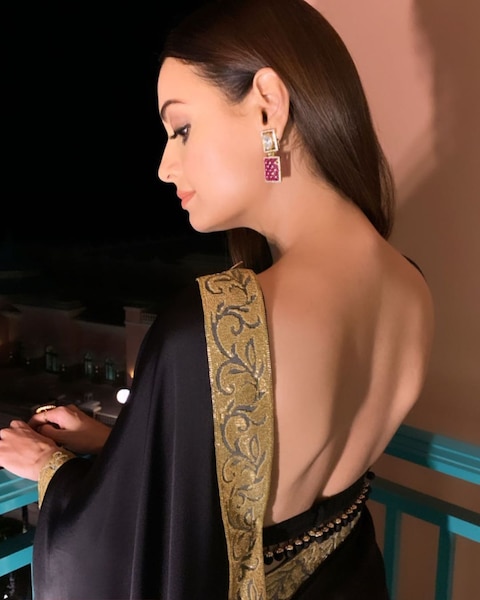 Who wouldn't be crazy about such glamour? Dia keeps posting her pictures on social media too.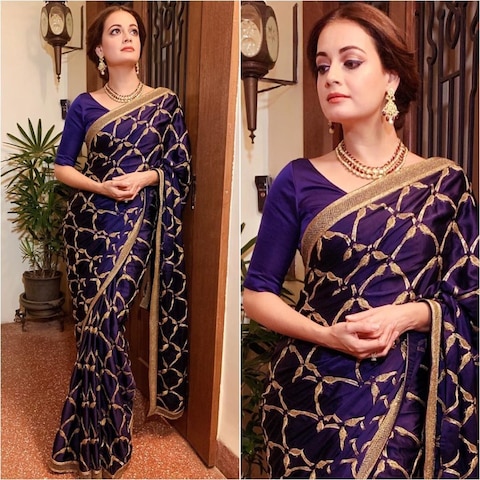 Let us tell you that Dia Mirza made her debut in the film industry at the age of 19 with the film 'Rahna Hai Tere Dil Mein'. After that she has appeared in many films.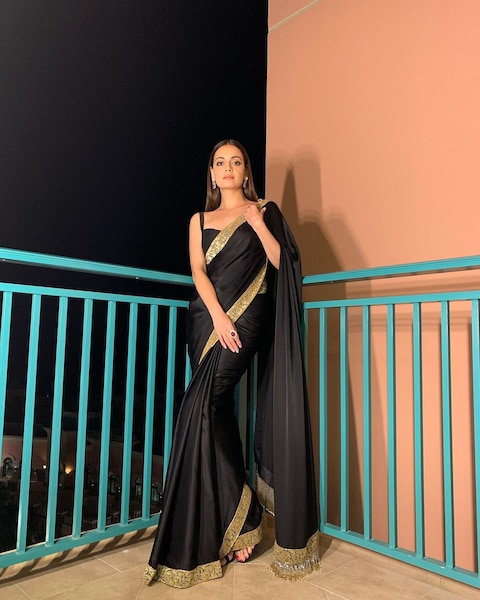 Dia Mirza also runs a production house. During this time, he fell in love with his business partner Sahil Sangha and in 2014 they both got married. This marriage lasted only five years. The two separated in 2019.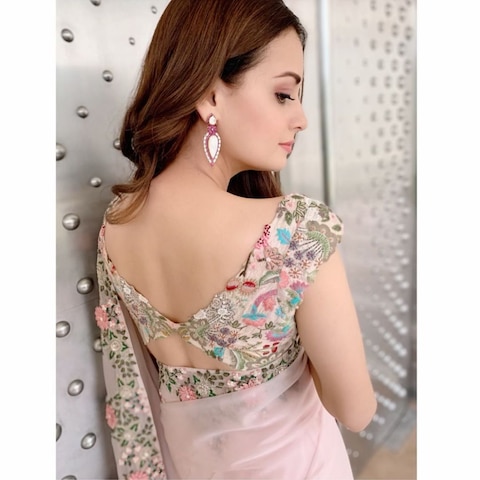 Now Dia Mirza is in love again. This actress is now with Vaibhav Rekhi who is a businessman.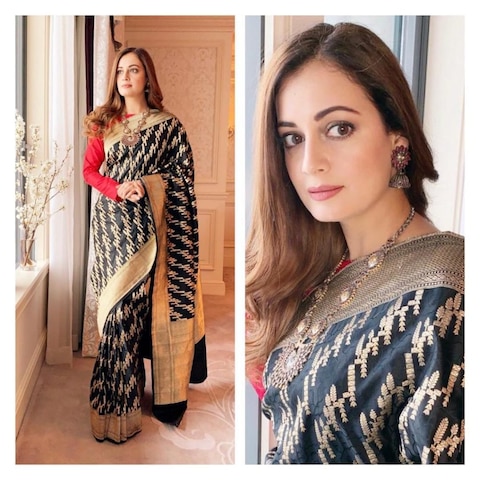 Dia Mirza has also entered the web series world. Kafir was seen in previous days. His acting was appreciated by critics as well as the public.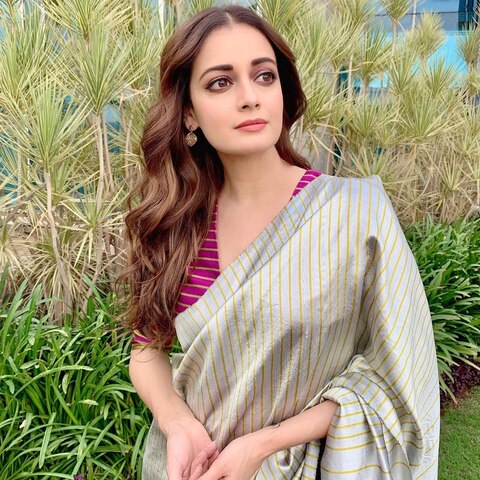 Dia Mirza is 39 years old, but looking at these pictures, we're sure you won't be able to tell her age correctly.
Tell us in the comments which of Dia's sarees you liked the most. Also tell us if there is any other Bollywood diva that looks just as beautiful in a saree.
Stay tuned to Trenzdiva for more entertainment and fashion news.