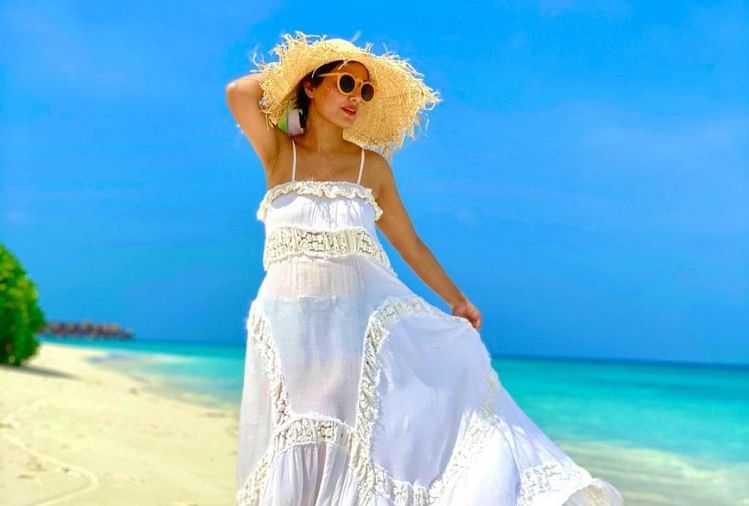 Whatever Hina Khan does, it becomes a headline. Hina Khan, who arrived in Maldives, is holidaying there with boyfriend with whom she shared pictures on Instagram. In which her hot and bold look is visible. Also, as usual, fans are getting crazy about her amazing fashion sense too. Sometimes Kaftan dress and sometimes bikini look is very special. At the same time, the price of his black dress worn on the beach is such that it is difficult to believe.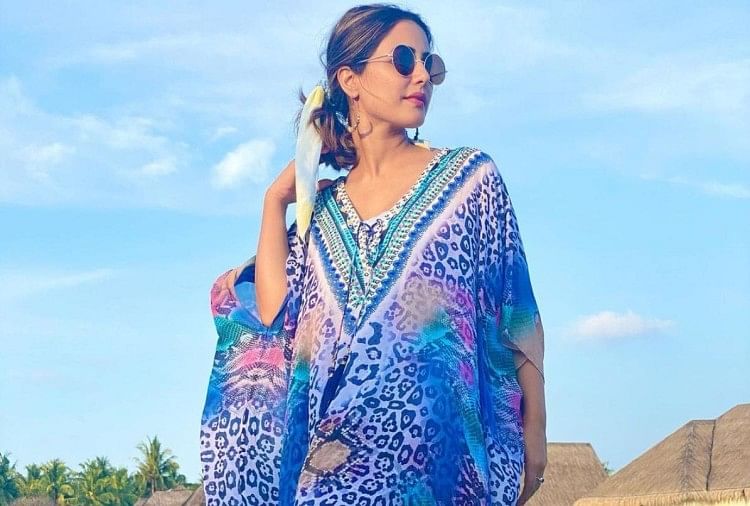 Hina Khan shared this picture in a purple bikini in which she is looking very hot. At the same time, her printed Kaftan looks the most luxurious outfit to look stylish and comfortable during the holidays. While our eyes kept on her black dress.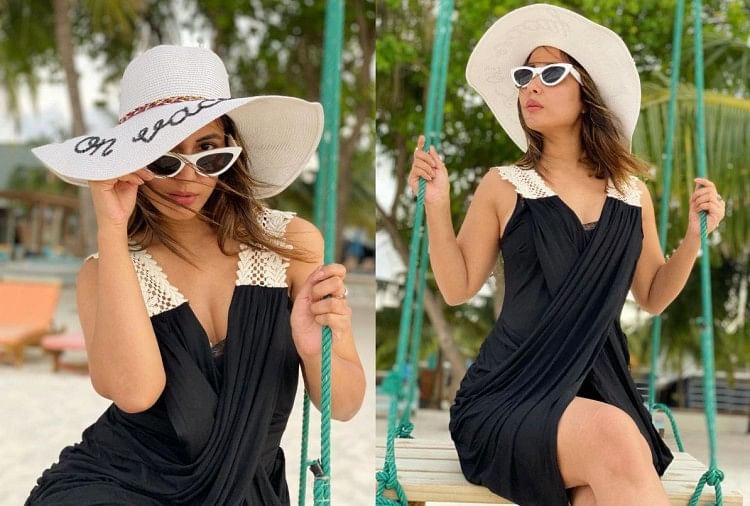 In this she was looking very beautiful wearing a hat. The specialty of Hina's dress was the striped one with a plunging neckline. At the same time, the extra fabric was crisscrossed on the front side of this dress.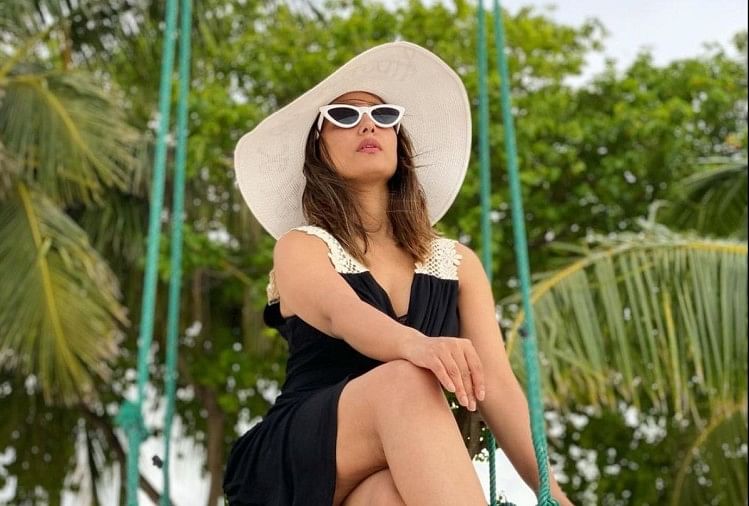 At the same time, Hina matched this beautiful dress with pink lipstick and black slider slippers with her matte makeup. At the same time, the sunglasses of the Cat Eye white frame show them fiercely stylish. Her name written on the hat was leaving no stone unturned to give her the look of a boss babe.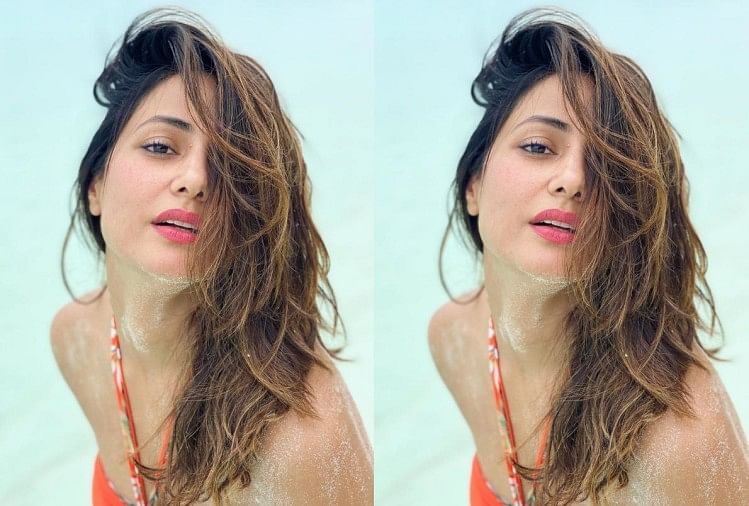 You will not believe the price of this dress of Hina Khan. Because this black dress looks so stylish belongs to the brand angel crochet. According to one website, the price is only 1800 rupees; which is difficult to believe.
Stay tuned to Trenzdiva for more entertainment news.