Soha Ali Khan and her daughter Inaya were recently spotted in the Bandra area of ​​Mumbai. During this time, where the actress was seen in an elegant look, there was a very cute look of her darling daughter.
Inaya seen in black and white combination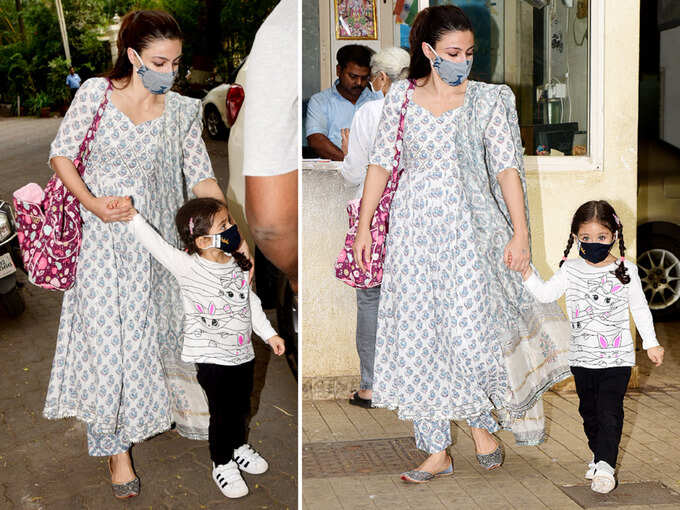 Inaya was dressed in black and white combination by Soha. The cute toddler wore black leggings and a full-sleeved T-shirt with cotton on it.
Shoes and hair pins that match T-shirts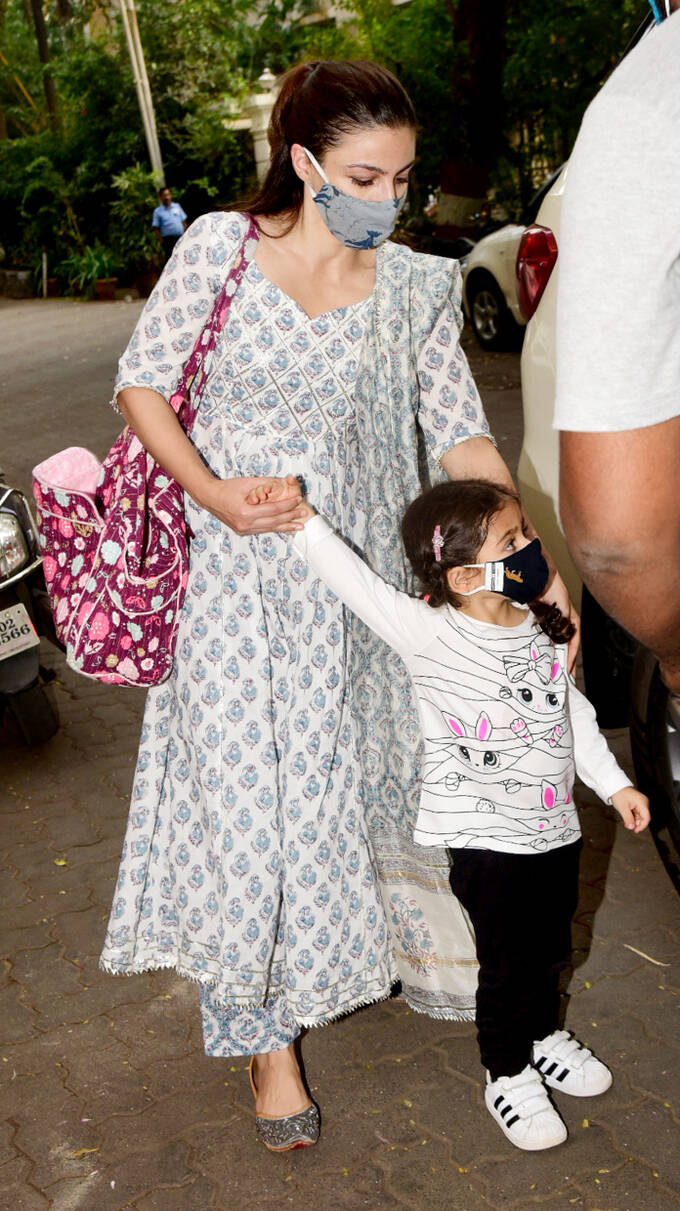 Inaya's T-shirts were made of cute cartoon characters from pink and black colors. She also had shoes, rubber bands and clips of the same color combination, which looked very cute.]
Soha in a cotton suit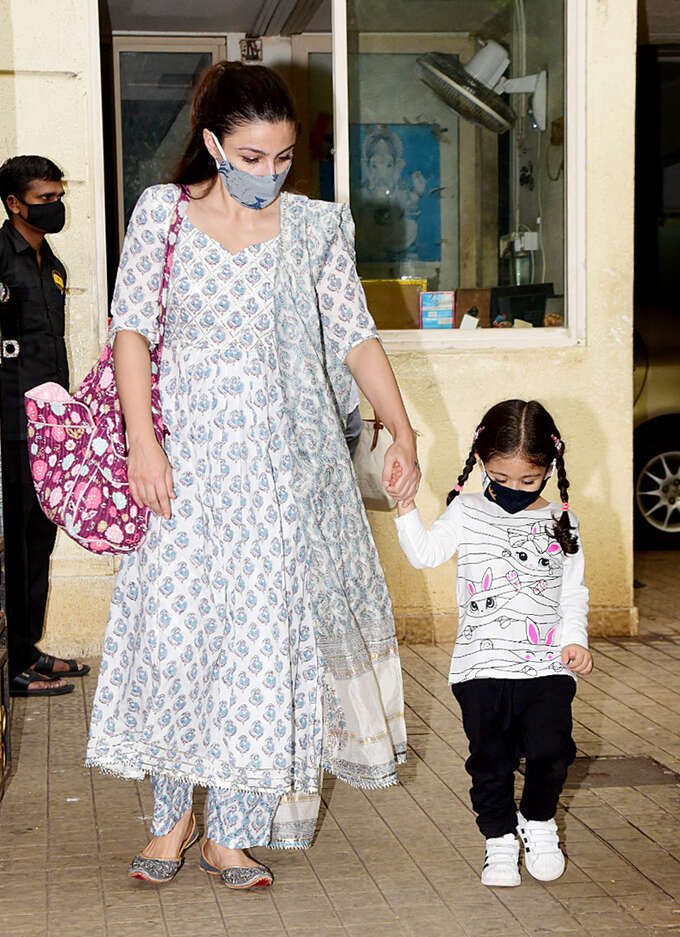 Elegant look lover Soha Ali Khan was seen in cotton Anarkali suit during this time. The white color outfit had an overall print of blue color and the border had a very thin gotta-patti.
The shoes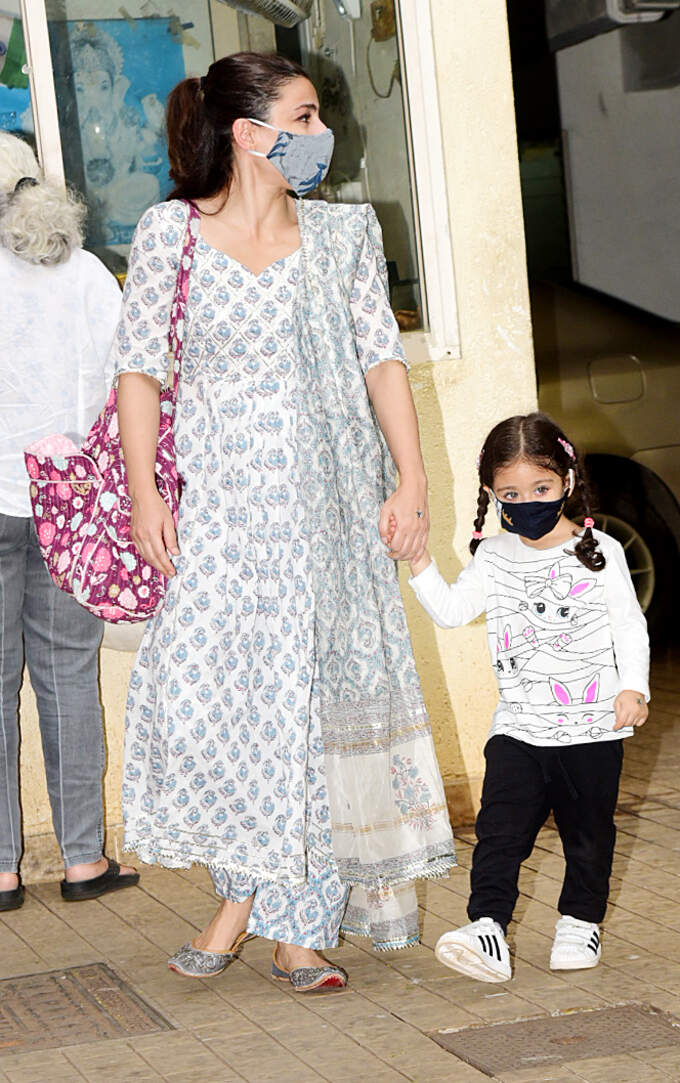 The actress gave a perfect finish to her look with studded shoes that matched the color of the suit.
Backless dresses have always been something that is loved by all and it has a particularly huge demand on the red carpets of all sorts. Divas love to flaunt their backs on the red carpet for the paparazzi. You could see almost every woman who has walked the red carpet has done it in a backless dress at least once. Here, we talk about one of the most beautiful Bollywood actresses who went backless and made the world say "oo lala".
Tell us in the comments what you think about Soha's look and tell us how you would change it if you had to.
Stay tuned to trenzdiva for entertainment and fashion news. We bring to you the latest news from fashion. Keep checking in and you won't miss any fashion news.