Kajol is seen mostly in traditional looks and every style of hers is definitely appreciated. However, this does not mean that the beauty does not like Western outfits. She has been seen many times in such gorgeous dresses from red carpet to photo shoot, in which top actresses began to fade in front of her glamorous look. One such look has been shared by Kajol again on the social media account, which is getting praise from the fans.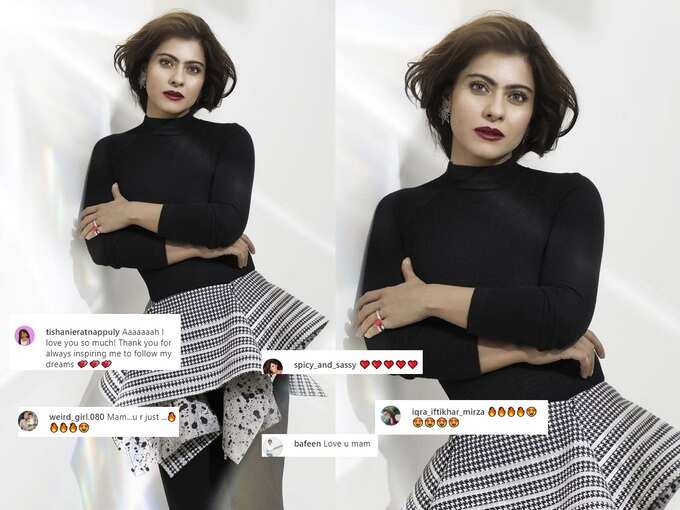 Kajol has shared the picture on her second official platform including Instagram. In this, she can be seen wearing an asymmetrical design outfit. It has an upper porcelain plane fabric, which is given high neck, full sleeves and body fit design. The asymmetrical skirt, which started with a natural vest, had black and white stripes on the porch. The look was given a perfect finish with glam makeup, red cherry lips and stylish hairdo. As soon as the fans saw this picture, they began to express their love for the actress and made commendations one after the other.
Shimmery dress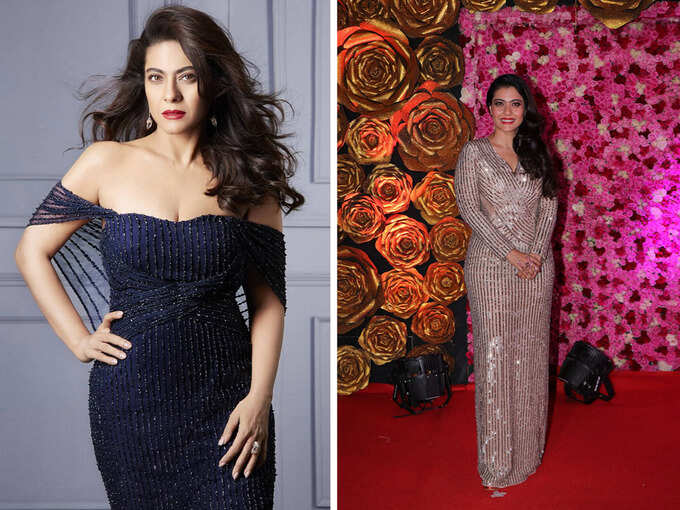 In the photo you can see Kajol in a navy blue color shimmery gown. Her curvy body looked amazing in this body con dress. At the same time, Kajol can be seen on the red carpet in a golden and silver mixed floor length gown. Overall sequels were worked on, giving him the perfect glam look.
Pant suit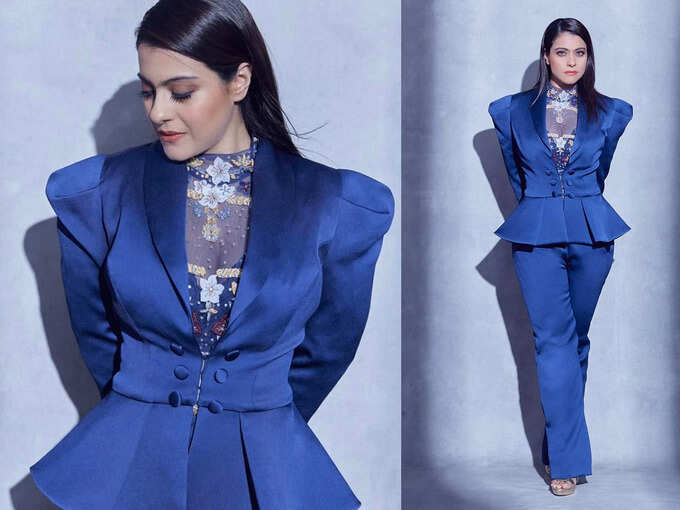 In a royal blue colour pantsuit set at a promotional function, Kajol's straight-cut trousers, which also featured deep V cut and Puffed Cold Designs, were accompanied with frill and peplum blazers. In addition, the actress wore a transparent and solid mixed material floral hat, producing a teasing effect. This Kajol outfit was designed by fashion designer Saiid Kobeisy from Lebanon.
Stay tuned to trenzdiva for more fashion news.