Malaika Arora's Bold and Stylish Look in Shirt Dress
Malaika Arora is known for her glamorous style. Every time this diva is seen in such a look that the fans give heart. This time, his shirt dress look is doing something similar.
Beautiful look in white shirt dress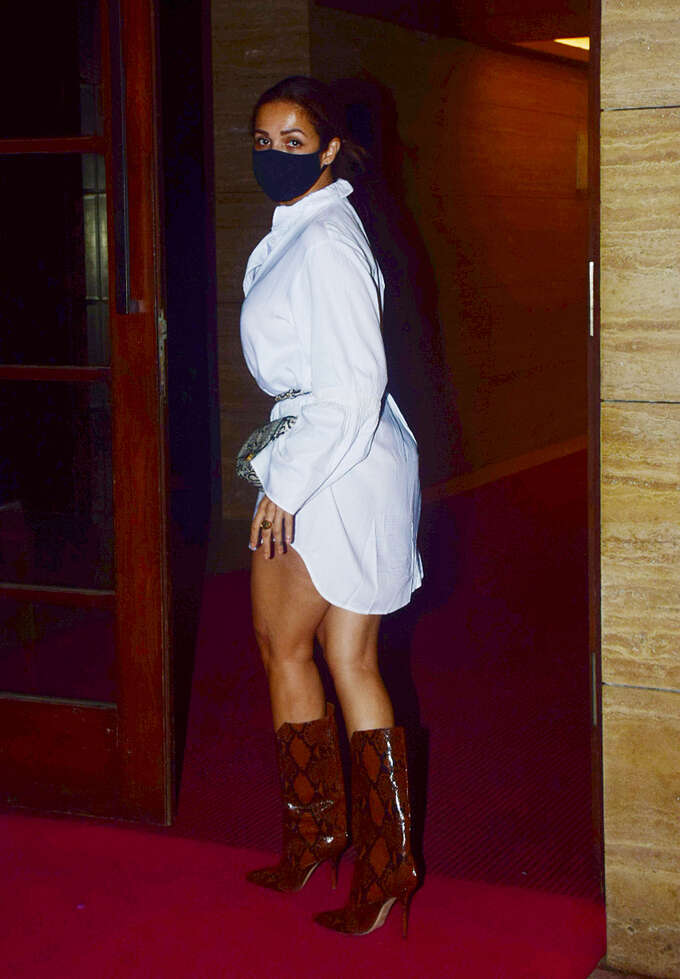 Malaika was spotted outside the building in Bandra. This classic white shirt was tied with a leather belt bag of animal print on the vest giving the super stylish look.
Animal Print Boots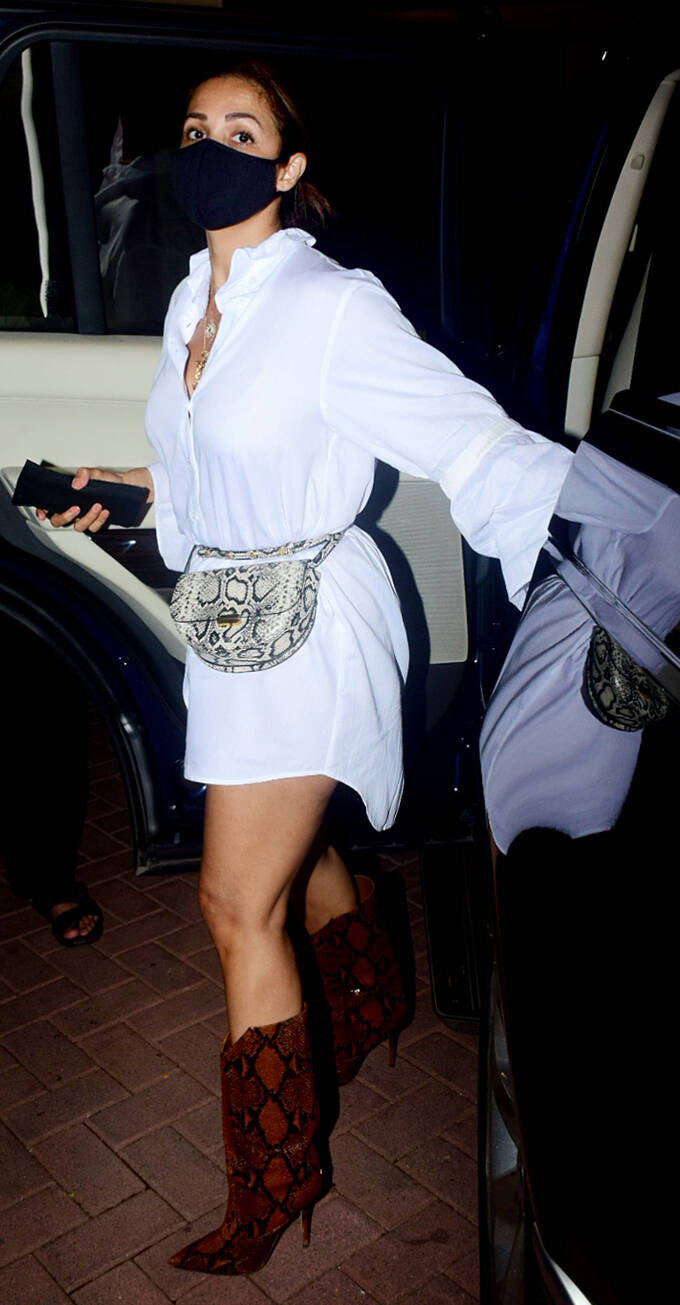 The print that matched the purse was also on Malaika's boots. It was printed with a combination of red and black colors on their calf length high heel boots.
Workout look is also gaining headlines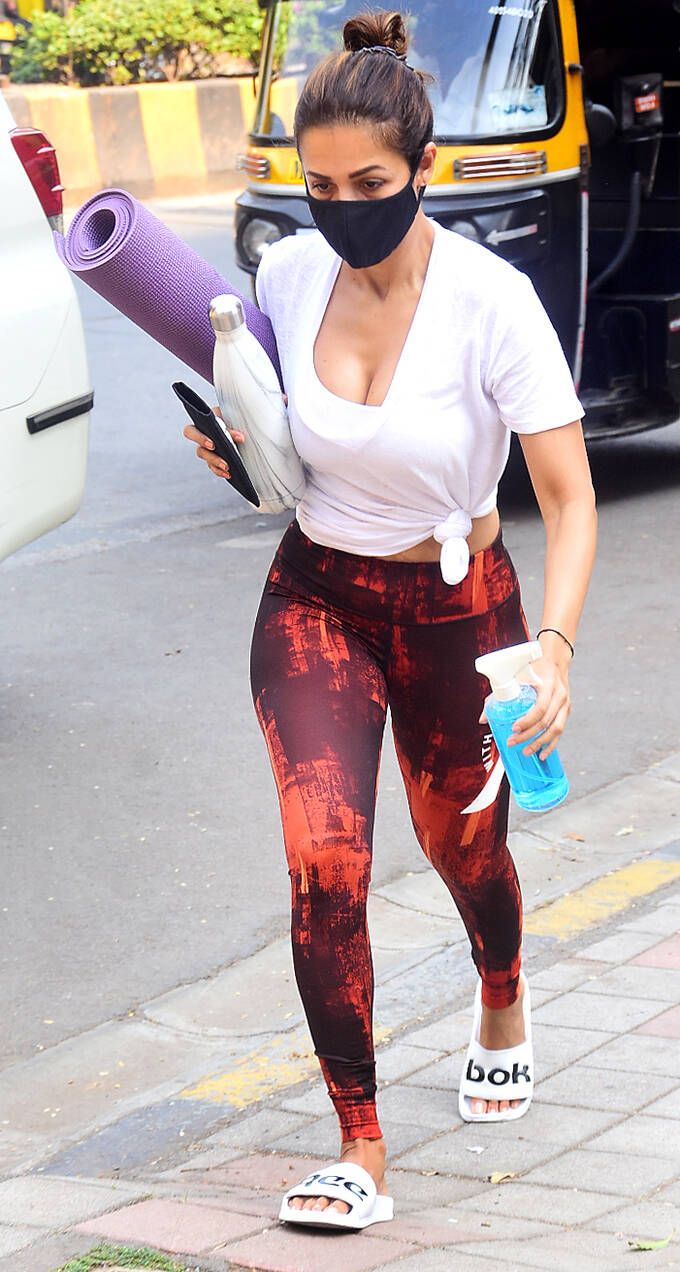 By the way, Malaika Arora's workout look is also making headlines, because this diva is being spotted in bold clothes back to back.
Yoga leggings and tops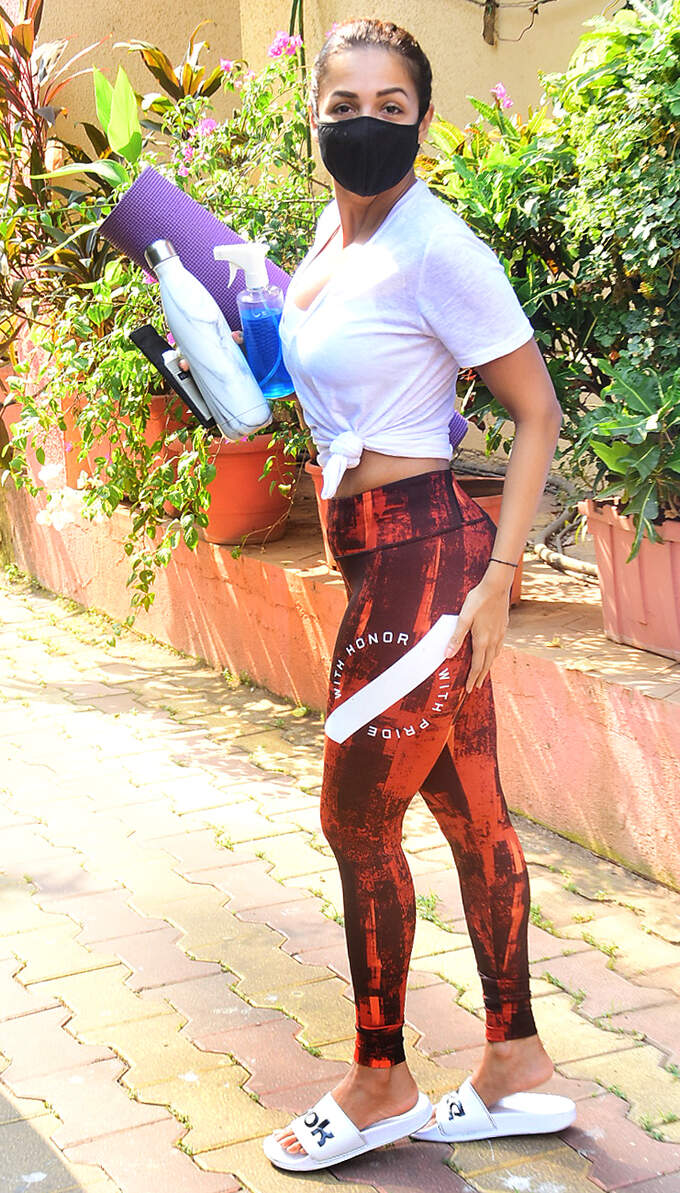 On Wednesday, Malaika Arora was spotted outside the yoga class, when she appeared in red-black color leggings and white T-shirt. The top's deep cut neckline and side notch style made them super stylish.
Backless dresses have always been something that is loved by all and it has a particularly huge demand on the red carpets of all sorts. Divas love to flaunt their backs on the red carpet for the paparazzi. You could see almost every woman who has walked the red carpet has done it in a backless dress at least once. Here, we talk about one of the most beautiful Bollywood actresses who went backless and made the world say "oo lala".
Tell us in the comments what you think about Malaika's news style and tell us how you would change it if you had to.
Stay tuned to trenzdiva for entertainment and fashion news. We bring to you the latest news from fashion. Keep checking in and you won't miss a single news.