Nora's Cute Fashion
Nora Fatehi is an amazing dancer as well as a style statement queen. The actress's Instagram is full of her stylish photos. We saw something similar on Friday, when the actress was spotted in a casual but stylish look at the Mumbai airport.
 Overall styling was awesome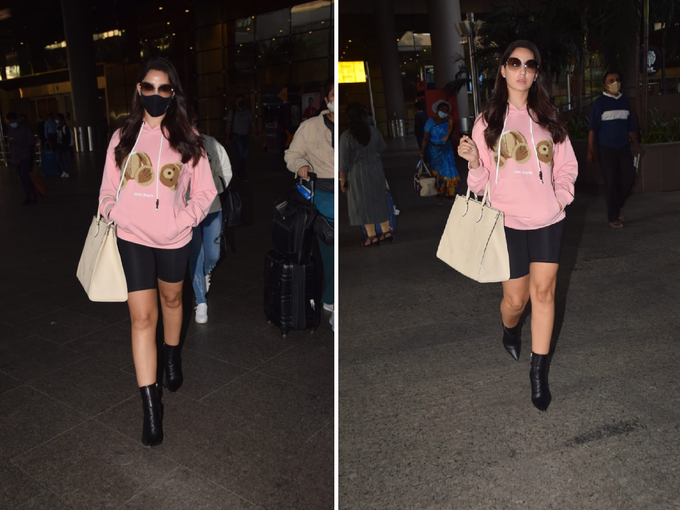 Nora was spotted wearing black shorts and boots with funky sweatshirts for airport looks. Well, needless to say that Nora thoughtlessly made a casual style a fashion statement for the common people.
How was the overall look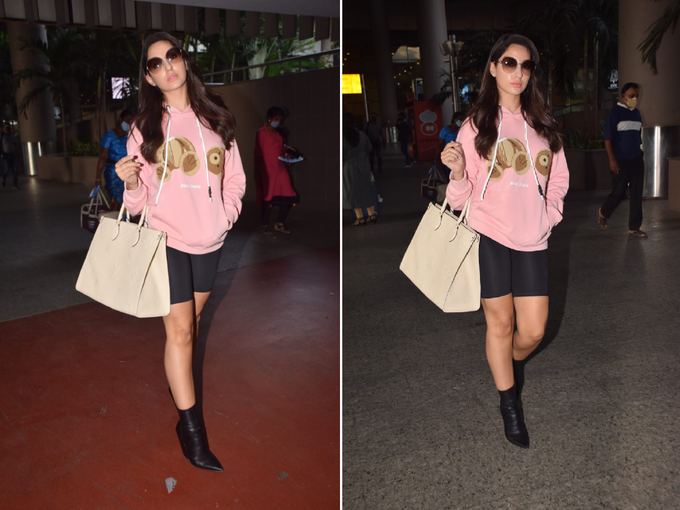 In fact, Nora chose black boxer shorts and pointed black shoes with pink funky sweatshirts to look super stylish, with the actress looking awesome in a pair of sunglasses with a white handbag.
Makeup was amazing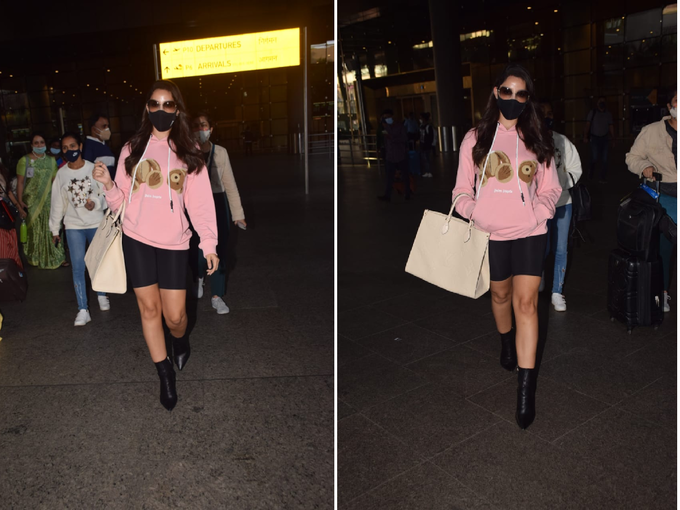 Talk about the overall look of Nora Fatehi, the actress left her hair uncovered, with which she looked glam in Dabi makeup. Not only this, Nora wore a black mask for safety.
Price of Handbag was in Lakhs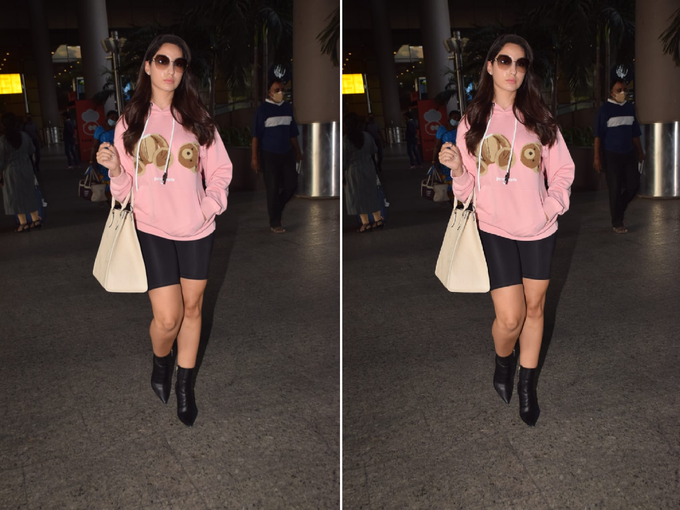 Let me tell you that the stylish bag with which Nora was flaunting her style is that of the statement bag Louis Vuitton which costs USD 3,350 i.e. Rs 2,46,973.
Backless dresses have always been something that is loved by all and it has a particularly huge demand on the red carpets of all sorts. Divas love to flaunt their backs on the red carpet for the paparazzi. You could see almost every woman who has walked the red carpet has done it in a backless dress at least once. Here, we talk about one of the most beautiful Bollywood actresses who went backless and made the world say "oo lala".
Tell us in the comments what you think about Nora's sweatshirt and tell us how you would change it if you had to.
Stay tuned to trenzdiva for entertainment and fashion news. We bring to you the latest news from fashion. Keep checking in and you won't miss a single news.