Nora's breathtaking fashion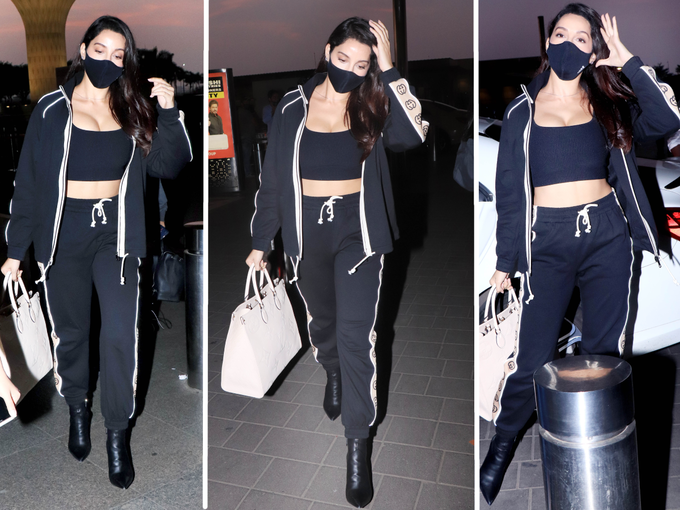 Bollywood actress Nora Fatehi is not only an amazing dancer but also the glamorous style of the actress is enough to make people aware these days. On the one hand, while Nora is spreading her waters from suits to saris, on the other hand, her airport looks are such that anyone can copy them very easily.
The Overall Styling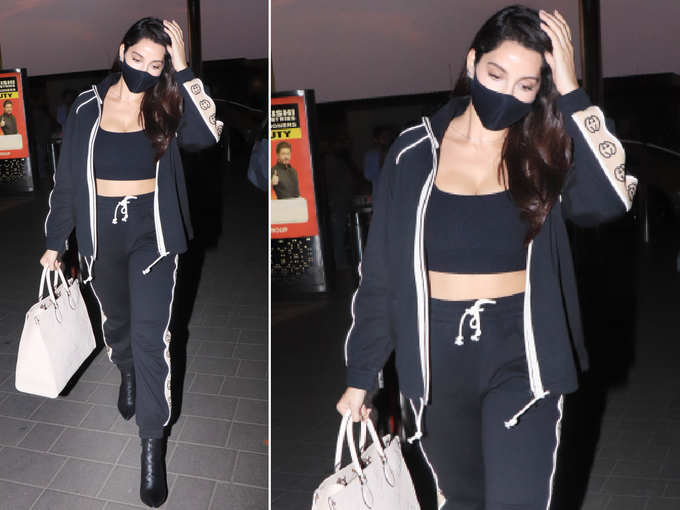 We also saw something similar on Thursday morning when Nora was spotted in the all black avatar at Mumbai Airport. During this time, the actress wore a black tracksuit, trying her hand at a simple but stylish attire, carrying a smart bag.
The mesmerizing Kriti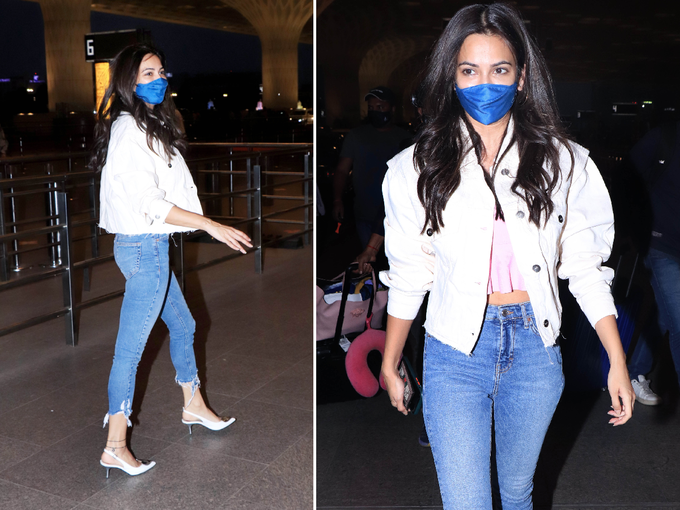 While Nora was making people crazy with her all-black avatar, Bollywood actress Kriti Kharbanda also did not lag behind in performing her style magic. Kriti's rough and tough style was seen in a casual but stylish look.
The Overall Styling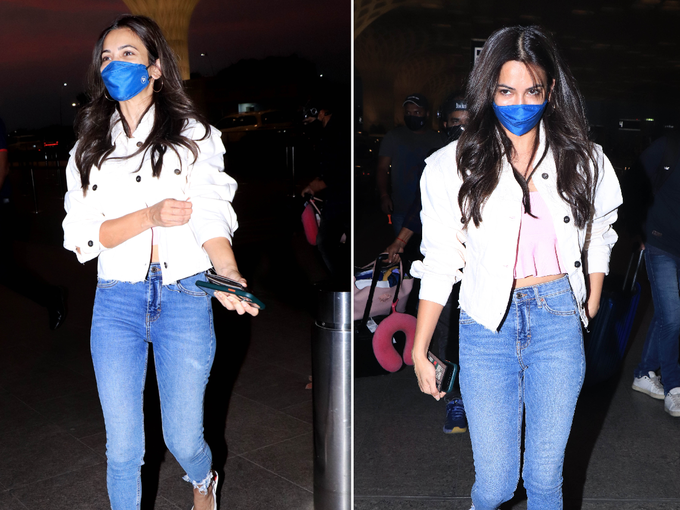 Talking about Kriti Kharbanda's overall outfit, she donned a pink crop top with a white denim jacket, with blue think denim looking absolutely awesome.
Whom did you like the best?
While Nora's all-black look is perfect for traveling, the style of the work can be carried in the outing. Well, when it comes to winning the game, Nora appeared to be overshadowing the work here.
Nora has always been someone who has made fashion statements in Bollywood again and again. You'll be surprised to see how gorgeous the Canadian actress and dancer looked in her Indian get up on Diwali.
Nora does not have to dress up to make women want to copy her style. Hop on here to see Nora in her comfy, street look.
Stay tuned to trenzdiva for more entertainment and fashion news.