Bollywood actress Sara Ali Khan is always in the discussion about her amazing dressing style, but when the actress was seen in the promotional event of her upcoming film 'Coolie No.1', everyone would see her left.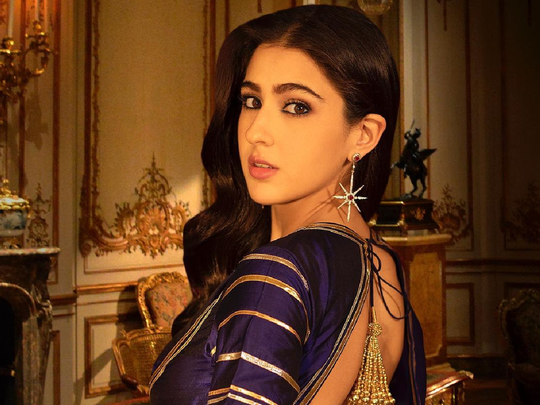 While Sara Ali Khan's wardrobe is full of think printed, classic white chicken work kurtas, embroidered shoes, multi-colored bangles, silver chunky jewelry, statement earrings and tie-dye block print dupattas, on the other hand, a fabulous collection of body fitting dresses always keeps them up-to-date. We have seen this again recently, where Sara is not leaving any chance to impress anyone with her standout looks.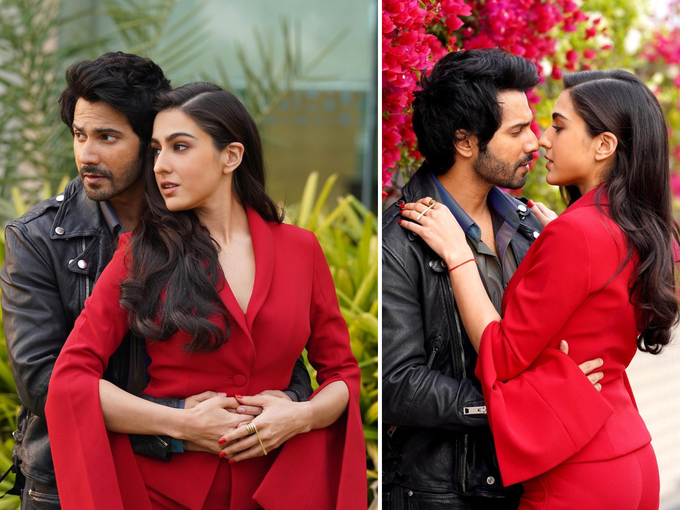 There is no doubt that Sara Ali Khan is winning the hearts of people with her amazing acting along with her dressing style. We saw something similar when Sara Ali Khan was spotted during the trailer launch event of her upcoming film Coolie No.1. Stepping out of the house in mostly designer silhouettes, Sara opted for a classy outfit from head to toe, making the actress look savory.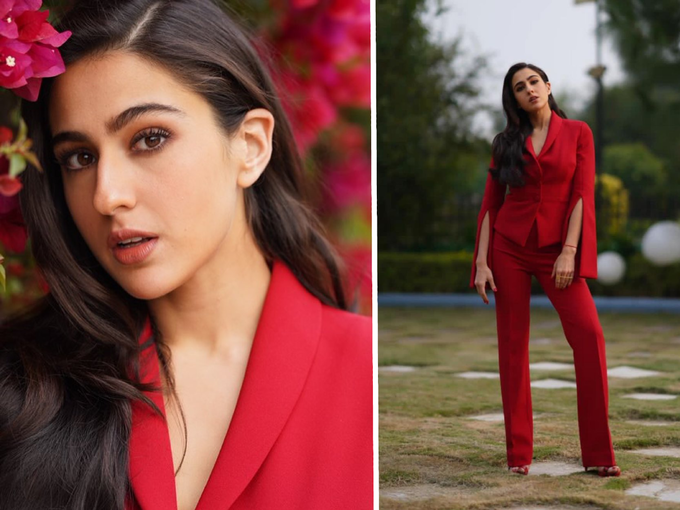 In fact, Sarah Ali Khan, who arrived to promote her film with Bollywood actor Varun Dhawan, was seen in a monochromatic bossy pant-suit, which was designed specifically for actress by designer label Safia of London-based famous fashion designer Daniela Karnuts. . To complement her look, the 25-year-old actress wore a red peplum jacket with front open slit sleeves, which Sara teamed with matching flared pants.
While Sara's peplum jacket did not need to add anything else to give it a stylish look, the front row (in a line) buttons worked to give this monotone attire a very attractive look.
Talk about the overall look of Sara Ali Khan, with this monochromatic bossy pant-suit, the actress adopted basic makeup, wearing dewy foundation, smokey eyes, nude glossy lips and deep red nail polish in her hands with gold The rings were nothing to give Sarah a glam touch. Not only this, Sara Ali Khan, who made a style statement with a no accessories look, had put matching red peep toes on her feet to complement her look.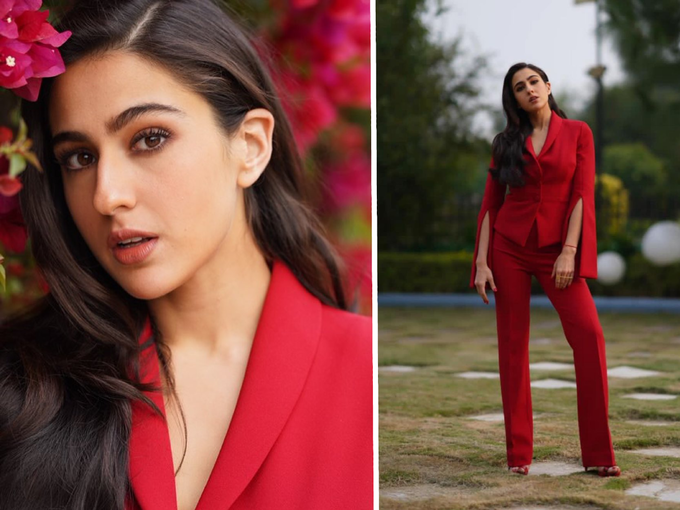 Sara Ali Khan was wearing all the limelight in her name, wearing the all red attire, in fact, do not even think about buying that bossy monochromatic suit. Yes, Sarah's pant suit can be equal to your salary of two to three months. The jacket Sarah wore is around £ 850 (₹83,655) while the red trousers are priced at £ 495 (₹48,716). The entire outfit by Sara Ali Khan is priced at ₹1,32,371, which is from the designer's Spring Collection 2021.
Stay tuned to trenzdiva for more entertainment and fashion news.