Olympics 2021, held in Tokyo, Japan has taken over the internet like a storm. Everyone is talking so much about the  Olympics that most Indians forgot that there is a men's cricket tournament going on between India and England. With the first Gold Medal in 13 years, to the awesome performance of both women's and men's hockey teams, this Olympics just might be the turning point for sports in India.
Well, another interesting thing to notice is that the women in this Olympics have been shining brighter than ever, even more than the men. It is yet another reason that this year's Olympics might be one of the best ever.
Today, let's look at some of the best women athletes that are participating in the Olympics 2021. Even though each and every athlete is worth mentioning but that would make a pretty long page for you to read.
So here are the top 10 women athletes in Olympics 2021:
Simone Biles
Simone Biles is the best gymnast we've ever seen in the United States, if not the entire globe. She is unquestionably one of the top athletes in the Olympics. She broke a record by winning her seventh US title this year, and she'll be a big TV draw. She is currently dealing with a small wound, but I would not be surprised if she didn't suffer an impact considering what a great athlete she is.
Suni Lee
Suni Lee is only 18 and in qualifications on the first day she came second behind Simone Biles, actually scored higher than her on the second day. She's still young and she seems to have the same talent and this is her initial game, but many of them could compete in.
Athing Mu 
I've been blown away by Athing Mu during the US trials. She was just 19 and only a week before the tests she took in Texas A&M in June a week before her first year. Right away, she scored a record in 800 m in the U.S. races and beat another American who keeps the record in the same race. So at the beginning of her first 19th Olympic Games, she made a statement. She will fight some true legends, but she has a real chance of winning gold.
Sydney McLaughlin
She really is a great track – in the 400-meter-long hurdles, she competes. At 16, she qualified to participate in the Rio Olympics and was one of the youngest athletes to compete in the United States that year. She is from a tremendous family, and still only 21 years old her parents were athletes. Her parents are both sportsmen. It's a name that people probably know already because it's been at it for six years already.
April Ross 
This is her third Olympics and you will love her story. In 2016 she won bronze and in 2012 she won silver, and now she has the opportunity of winning a gold medal. She has a new partner every Olympics. It's very important to have the opportunity to change partners—You think of Kerri Walsh Jennings and Misty May-Treanor, and how they competed and built this chemistry together so many times together, and April Ross had to recreate that chemistry each time with a new partner. This is therefore hopefully her magic year when she finally receives that gold.
Cat Osterman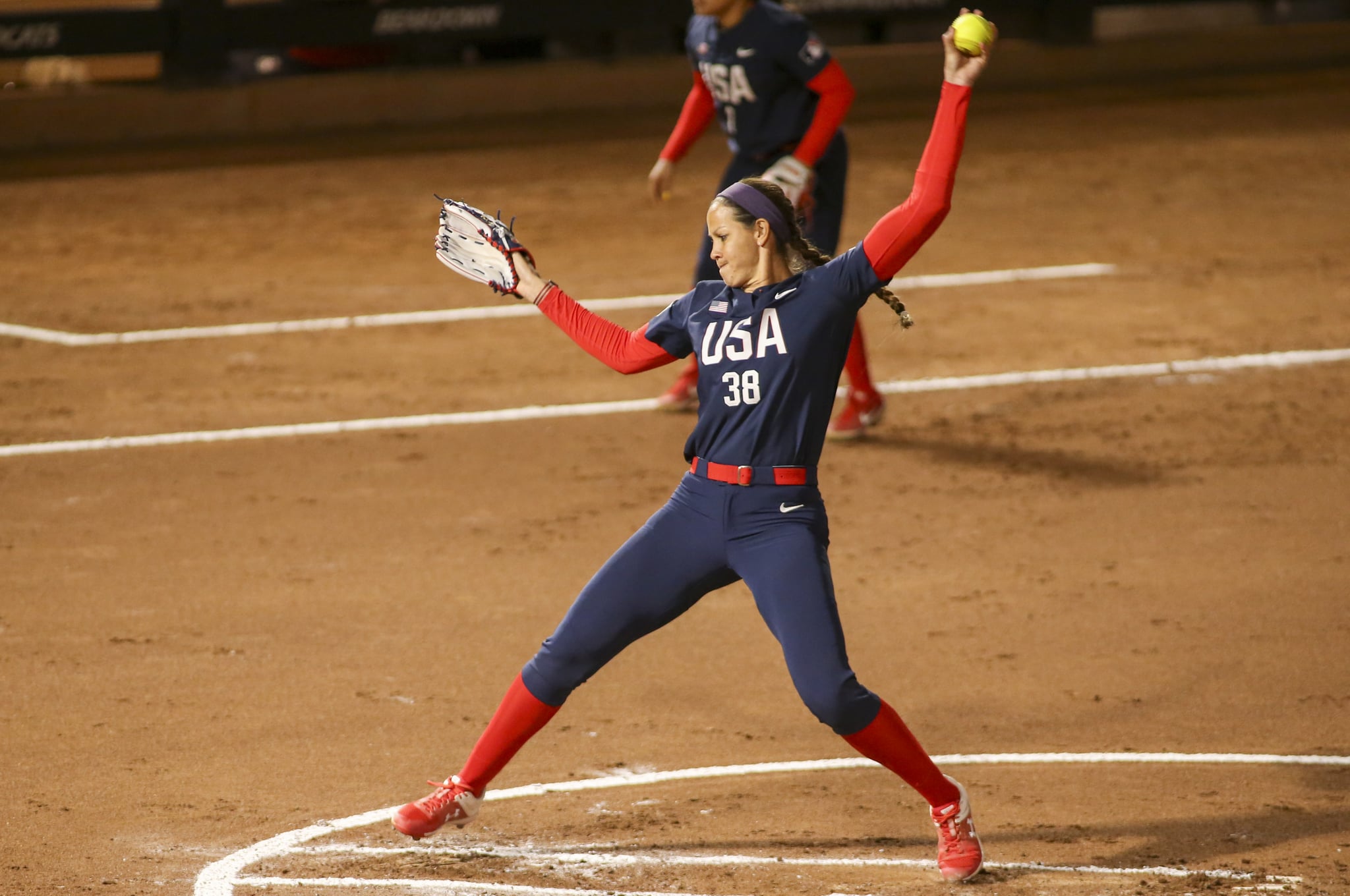 Softball has been a part of the Olympics for 13 years. The U.S. had been dominating softball for so many years, but in Beijing they only won silver that was extremely deceptive. The pitch on the team was Cat Osterman, and she with only two players back after this gap from 13 years. Softball will not be back in 2024, and then 38 year-old Osterman will probably be too old to compete again. It is therefore indeed an opportunity for her to leave it on the line. She felt that pressure, I'm sure.
Carissa Moore and Caroline Marks 
This is the first year that surfing will be an Olympic sport, and each country will be limited to only two surfers. Carissa Moore (shown above) is 28 years old and from Hawaii, while Caroline Marks (pictured below) is 19 years old and from Florida. She was the first and only female surfer to qualify for a World Surf League Championship Tour event. I believe it is a toss-up between the two of them as to who will win – despite their age disparity, they are both extremely talented.
Mariah Duran 
Skateboarding will also be an Olympic event for the first time this year. Mariah Duran is 24, but that's really very old, she's going to compete against 13 young athletes. Initially, her parents were reluctant about her skateboarding career at a young age because they were not certain it would lead to a financial security or real career, but she continued to do that. I feel that it's a true inspiration to other young women who want to go skateboarding now that it's become an Olympic sport.
Katie Ledecky
Katie Ledecky is a bona fide Olympic star. She has five Olympic gold medals and 15 world championship gold medals under her belt at the age of 24, making her the most decorated female swimmer in history. She holds the women's 400-, 800-, and 1500-meter freestyle world records. This year, Ledecky's main rival is a 20-year-old Australian swimmer named Ariarne Titmus, whose times rival Ledecky's and will make the women's 400-meter freestyle a must-see event.
All the images above were sourced through Google Images.
Stay tuned to Trenzdiva for more entertainment and fashion news.