Trending
Kangana Ranaut Boldly Compares Herself to Meryl Streep and Gal Gadot on Twitter, Tickled Trolls Call Her a Narcissist
The Queen of controversial and bold statements, Kangana Ranaut, has done it again. This time, tingling her narcissistic bones, she called herself a layered actor like Meryl Streep and a glamorous and skilled action performer like Gal Gadot.
Kangana Ranaut recently tweeted from her Twitter account and described herself as the best actress in the universe. People were not late to board the troll train and made fun about her narcissistic statements.Massive transformation alert, The kind of range I display as a performer no other actress on this globe has that right now, I have raw talent like Meryl Streep for layered character depictions but I can also do skilled action and glamour like Gal Gado.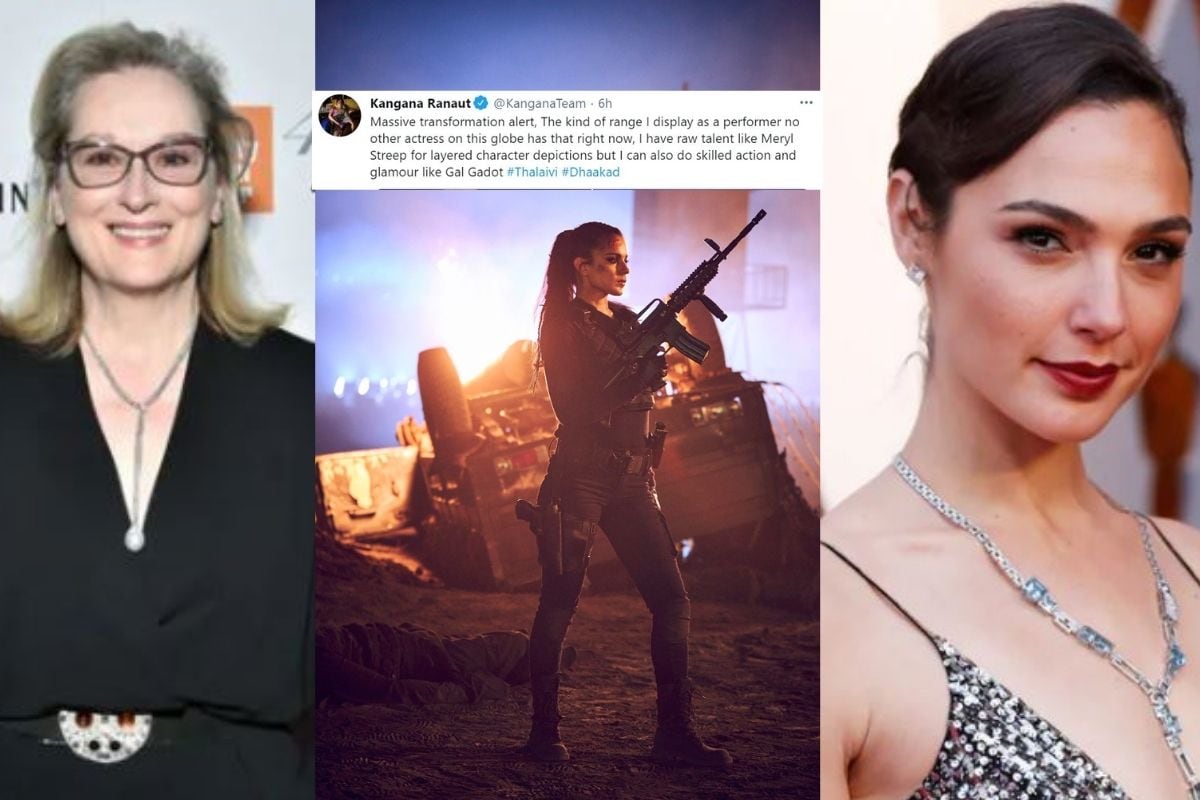 Bollywood actress Kangana Ranaut shared a picture of 'Thalaivi' and 'Dhaakad' recently on social media. By sharing her transformation photos on Twitter, Kangana tweeted her own praises. This is the reason people started trolling him brutally.
Kangana Ranaut Praised Herself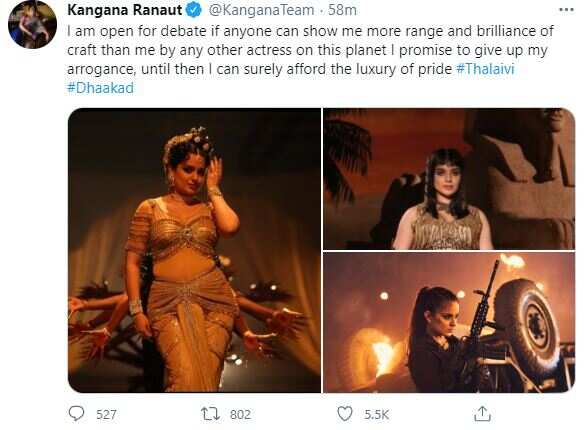 Kangana Ranaut tweeted on 9th February and shared pictures of her transformation look and compared herself to Meryl Streep and Gal Gadot. She said that she is the best actress in the universe. Not only this, Kangana described herself as better than Tom Cruise in terms of action.
In Kangana Ranaut's tweet she said that the kind of diversity that she is presenting as an artist, there is no such actress in the whole universe at the moment and that she has versatility of Hollywood's most respected actress Meryl Streep but also skilled glamor like Gal Gadot.
Here are some replies fans who disagreed with Kangana's tweet:
Later, Kangana tweeted about this and wrote, 'I am ready for debate. If someone can show me any other actress more talented and diverse than me on this planet, I promise to give up my pride, as long as I can definitely live the luxury of pride. '
Well, Kangana, you do your thing, just remember to not get delusional at some point.
Tell us in the comments below what you think of Kangana's twitter feuds.
Stay tuned to Trenzdiva for more entertainment and fashion news.